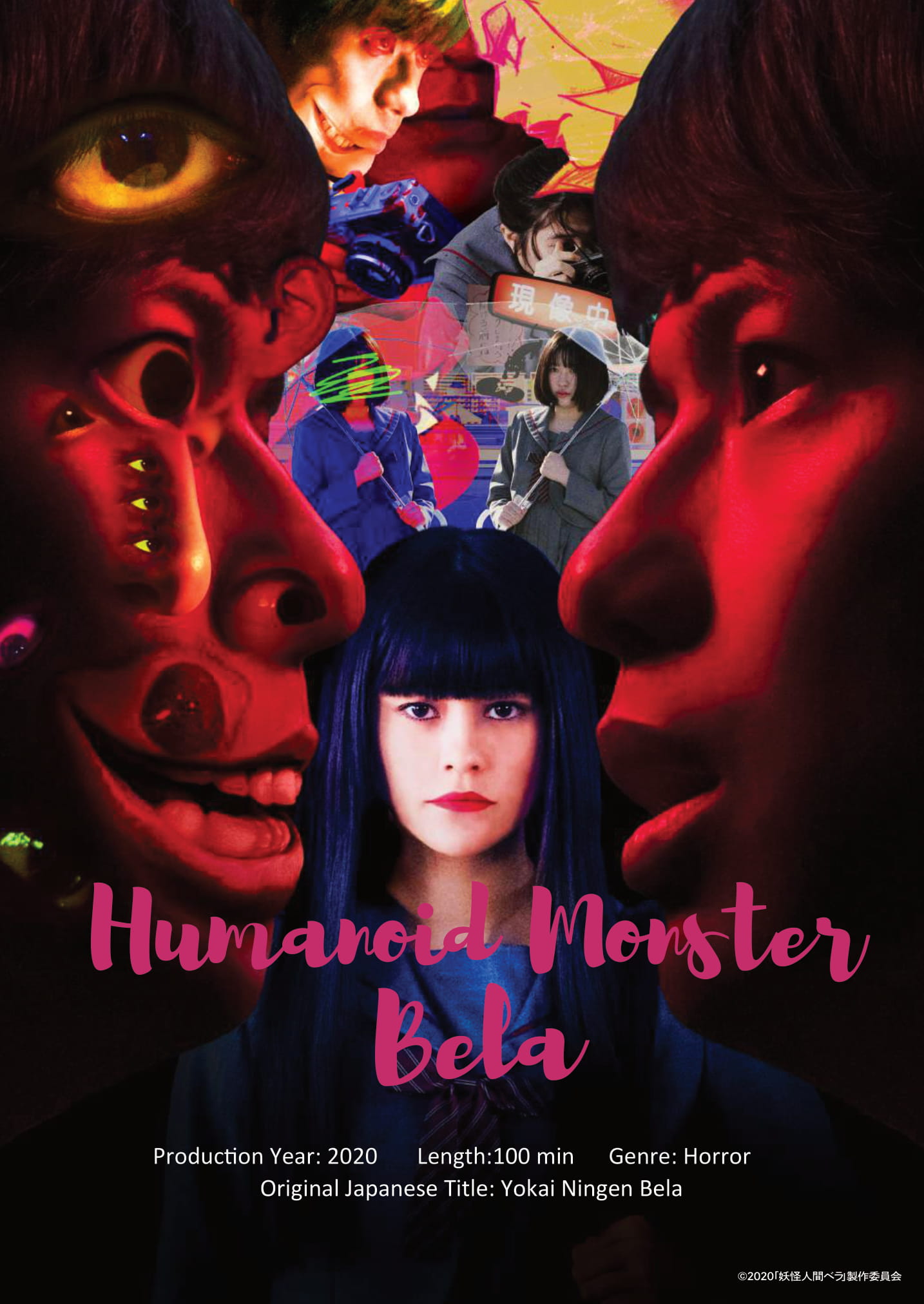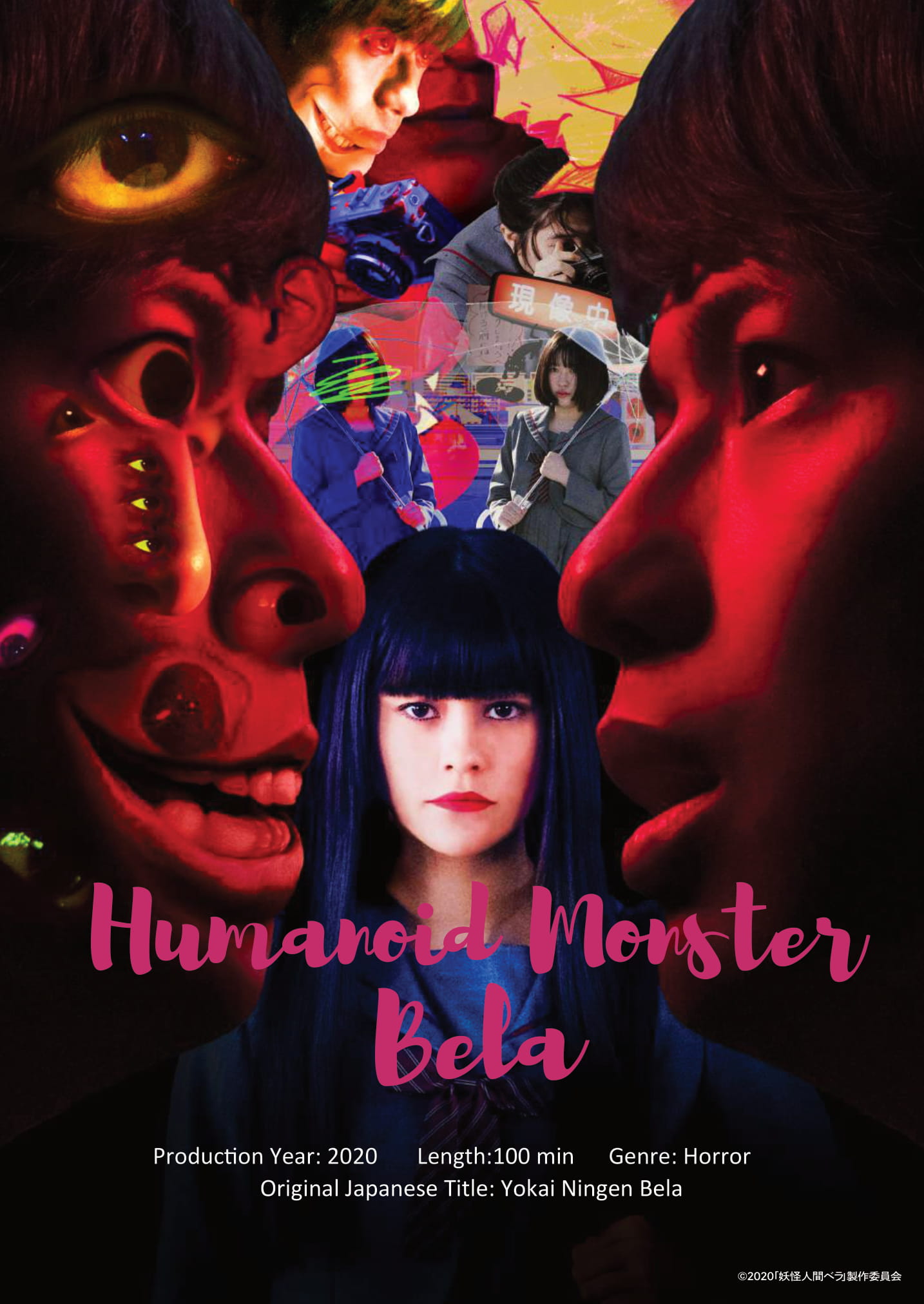 Humanoid Monster Bela
Even after 50 years from its first production, "Humanoid Monster Bem" has been re-produced and still has lots of fans.
In this movie, the focus is on the humanoid monster "Bela."
This story is a reboot of Bela that no one has ever expected, as Bela is illustrated in a new setting as a high-school student
A hidden final episode of "Humanoid Moster Bem," which has not been released in public, is revealed.
A young man accidentally found this hidden episode, and he gets completely lost in the humanoid monster and tries to prove its existence.
And the unexpectedly shocking ending awaits him. What is the meaning of the hidden final episode?
Genre

Horror

Episodes

Humanoid Monster Bela the movie 100 min
Humanoid Monster Bela series 30 min × 10 episodes

Video Type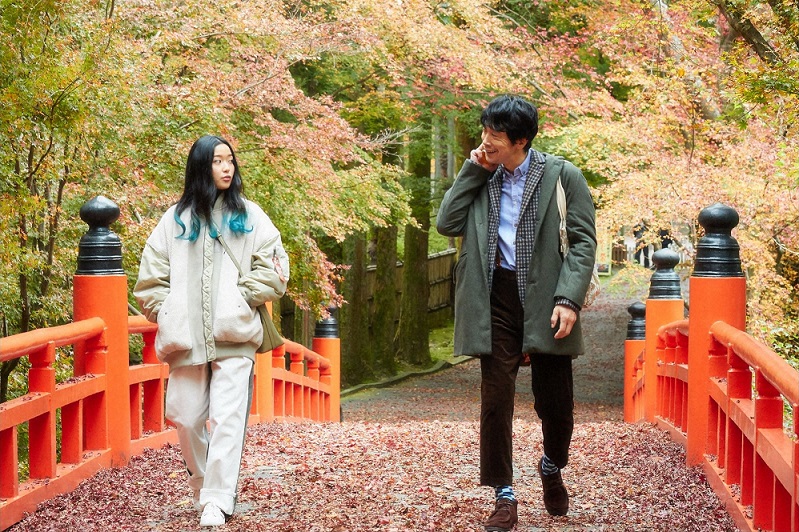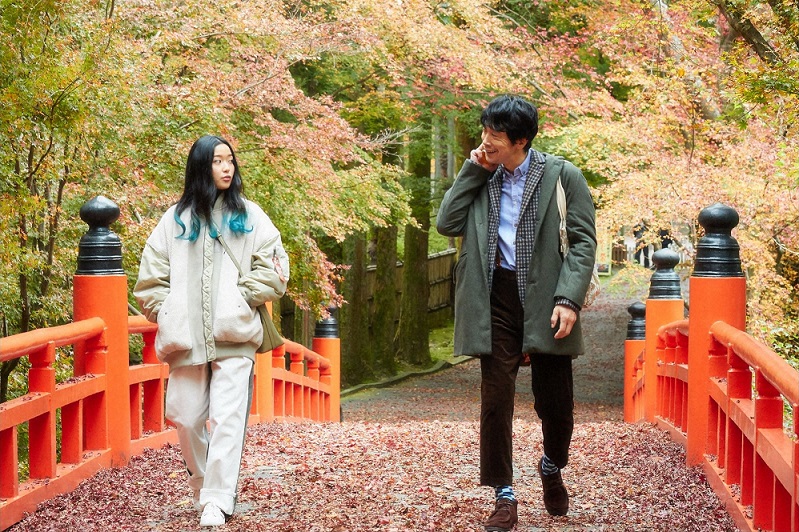 Living With My Daughter In Kyoto
A divorced, middle-aged man has been spending calm days in Kyoto. One day, his daughter, whom he hasn't met for a long time, suddenly appeared to him! A heart-warming drama of a father and a daughter takes place in the scenic city of Kyoto.
Kuukichi Kakinoki is a general practitioner living in Kyoto. He is a skillful doctor and a compassionate person who accepts his patients' requests beyond his job, like going to buy groceries and taking care of the plant.
One day, his daughter Miyako whom he has not kept in touch with for 12 years after the divorce, suddenly visited him. Kuukichi feels agitated for the grown-up daughter, as he still remembers her being eight years old. She declares that she will live in Kyoto with Kuukichi for a while.
The father and daughter started living together. The two can't really get along for the first time in 12 years. However, they develop a good understanding of each other little by little through the interaction with warm-hearted people in the beautiful town of Kyoto.
With what purpose did Miyako come to Kyoto? What is her hidden secret?
Genre

Drama

Episodes

30 min × 6 episodes

Video Type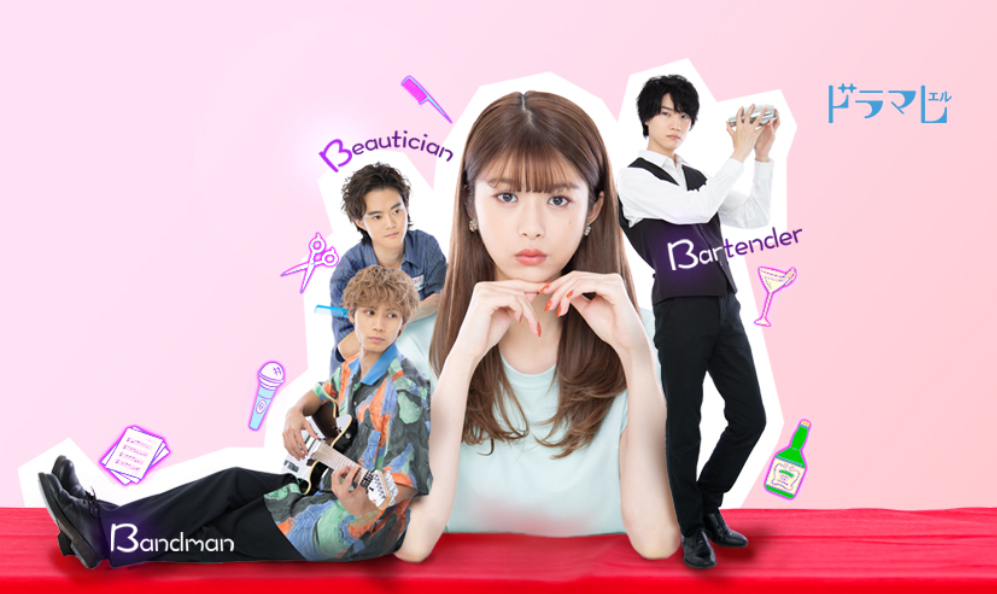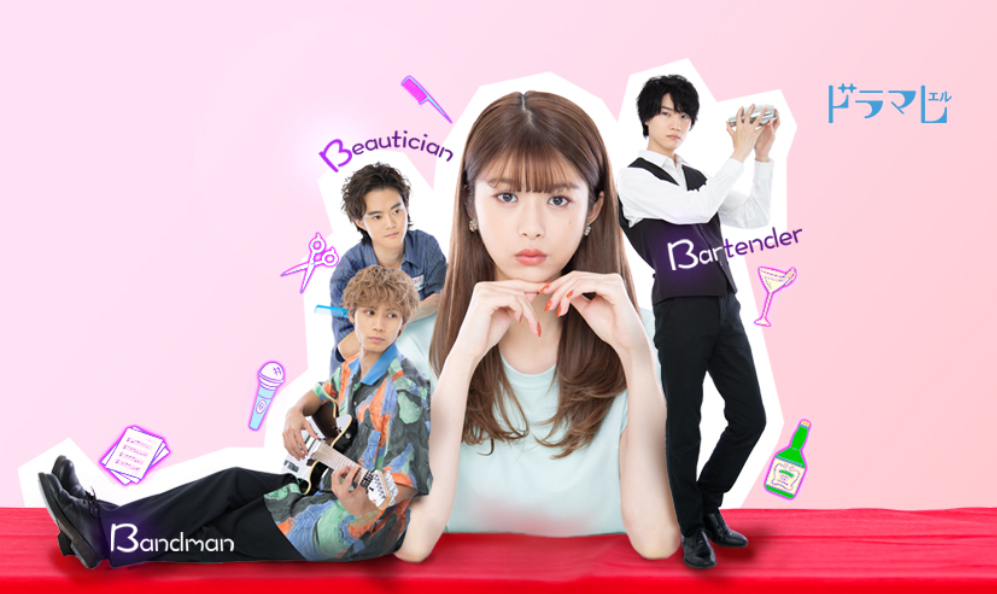 The 3Bs You Shouldn't Date
"You should never date the 3Bs"
This is common-sense for all the girls out there.
The 3B stands for a Beautician, a Bartender, and a Band member.
This is a love story between Haru, a girl who cannot trust men, and the 3Bs.
Haru works as a pet groomer. On the day she tried on the wedding dress, she finds out that her fiance is actually married with kids. Since then, she is scared of falling in love.
One day, a regular customer predicts that Hana will be getting a lot of guys' attention for the next 3 months.
Right after, a young guy with a dog comes in. This is Shintaro, the beautician. They start to talk and become friends.
After work, she goes to a bar with her colleague. When they are checking out a boy band PV, a guy passes by and says "Are you my fan?" This is Yu, the lead singer of the band.
Later on, Haru's colleague passes out and knocks out the glass. Then the bartender Yoshi comes out and he starts to talk to Haru.
Haru had to move out of her apartment and decided to live at her grandma's. However, she finds out that her grandma is actually living with the 3Bs! She also tells Haru that she will be going on a trip overseas with her boyfriend. Now Haru starts a strange new life living with the 3Bs.
Is it a fate for Haru to fall in love with the 3Bs you should never date!?
Genre

Romance/Comedy

Episodes

30 min x 10 episodes

Video Type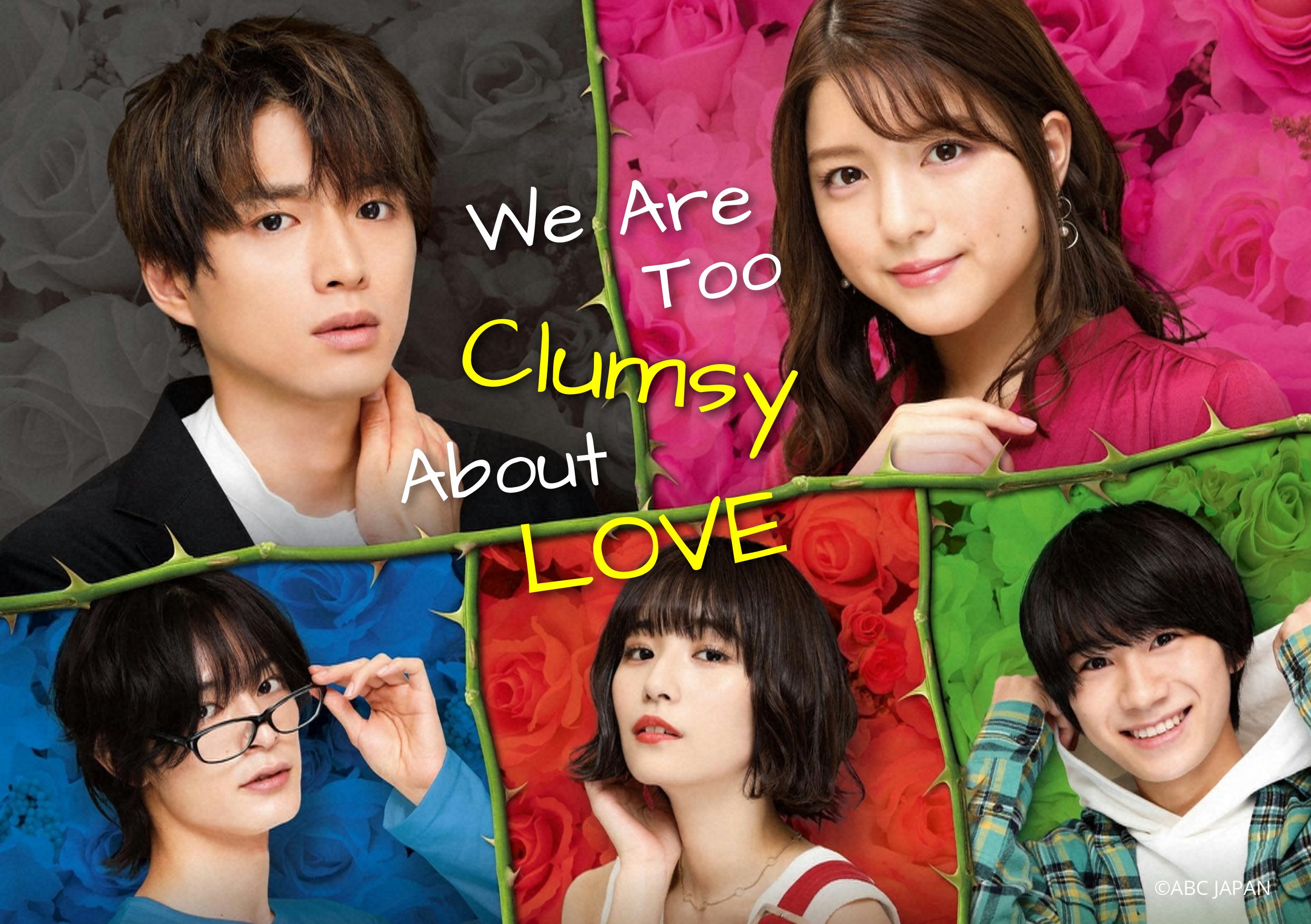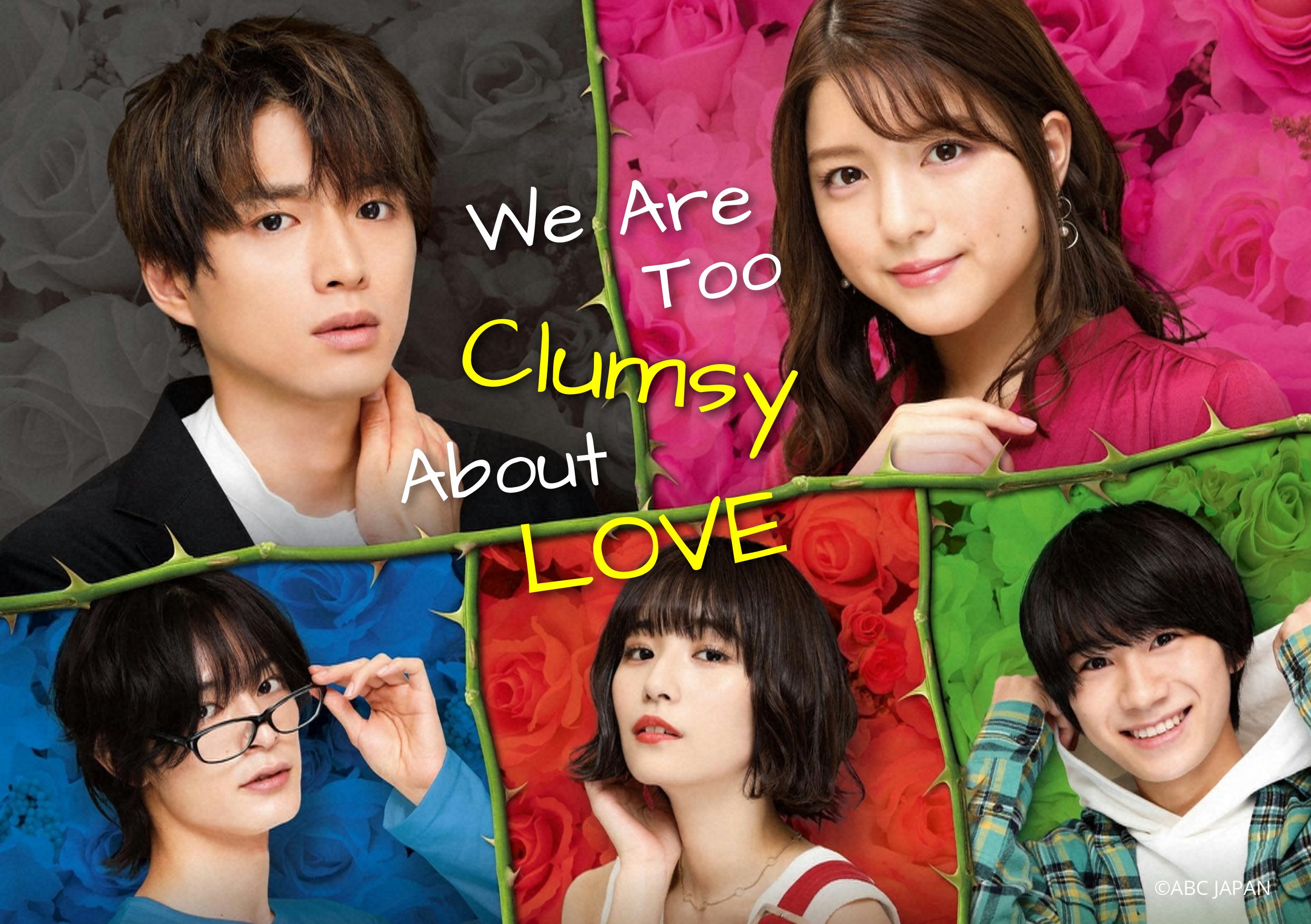 We Are Too Clumsy About Love
Hana and Mizuki are best friends since elementary school.
Hana was cheated on by her ex-boyfriend and decided to go on a trip with Mizuki to heal her broken heart. There, they met 2 guys, Narita and Ayumu.
Right after they met, Narita scolds Hana with a fair argument. Hana repels at first but starts to realize that all the bad things that had happened to her are because she cannot tell people what she really feels. She starts trying to change herself.
Meanwhile, Mizuki has always been protecting Hana from the bullies. She has been Hana's best friend for so long, but deep down, Mizuki is jealous of Hana. Whenever she has a crush on a guy, the guy always asks Mizuki to introduce Hana. Mizuki has a strong desire to be loved. She decides to get close to Ayumu and…!
This is a love story between 4 very different people who are clumsy about love.
Genre

Romance

Episodes

30 min x 7 episodes

Video Type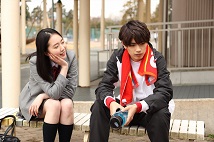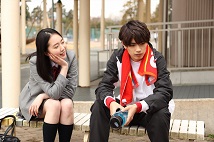 Baby Boyfriends
Your heart skips a beat! Here's a bittersweet love story of junior boys and senior girls. Surely you will want to fall in love with someone after watching. "Junior boyfriends" are now attracting more attention from many girls. They're cute, energetic, and a bit cheeky… You would find "your story" too among the variety of episodes.
This is a bible of modern romantic series that makes you laugh, impressed, and far gone in love!!
The series is composed of 10 episodes, each of which includes 2 short stories of 15 minutes! We will deliver fresh and sometimes sympathizing love stories of "senior girls" and "junior boys" in various situations.
Members of 3 groups from Kansai Johnny's Jr. rapidly increasing popularity play "junior boyfriends" in 20 stories, adding color to the stories featuring their unique characters!
Genre

Romance

Episodes

30 min x 10 episodes (2 short stories in each episode)

Video Type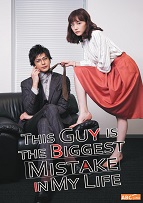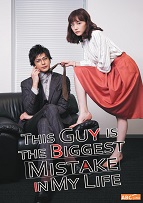 This Guy is The Biggest Mistake of My Life
A handsome genius CEO fell in love with me… but he was just a pervert!?
A girl, who works at a pharmaceutical company, just lost her loving dog whom she spent many years together. She was depressed and drunk at the bar, cursing all the drugs that did not work for her dog. A man sitting next to her started to talk to her. "Please drink some medicine to cure your dumbness and be quiet till the end of your day."
She snaps by his hurtful words so she trips him and left the bar.
The next day, it turns out that the man she tripped is actually her company's CEO.
He calls her to come to his office and she knew she was going to get fired.
However, he said something totally unexpected.
"Please make me your slave."
"Please make me your dog. It was all my fault yesterday. I am truly sorry. I have never been treated the way you did in my entire life and I fell in love with you at that moment."
Yui has no idea what he is saying, but his persistence irritates her terribly and she grabs his collar and curses him.
But this only made him fall for her even harder.
She realizes she is dealing with a nuisance.
The way he treats her soon became a big rumor at work.
Being disturbed her ordinary life, she gets frustrated and orders him not to come near her.
"You told me you are my slave and you will listen to anything I say. So I tell you to stay away from me. Promise me this!"
Surprisingly, he kept the promise and stayed away from her, but…
Genre

Romance/Comedy

Episodes

30 min x 10 episodes

Video Type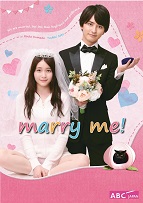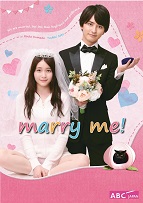 MARRY ME!
Civil servant Shin gets a huge surprise on his 29th birthday when he is chosen as the first subject of an experimental new so-called "NEET (People who are Not in Education, Employment, or Training) protection law".
This project pairs government employees with NEETs, as a means to rehabilitate them and re-introduce them into society.
His marriage partner is Himari, a recluse who has yet to experience the small joys of life.
Now the two must navigate their relationship as a married couple, all while proving or disproving that the law will benefit the greater good of society.
Will Shin end up winning her over? Or will this arranged marriage be a bust!?
Genre

Drama/Romance

Episodes

30 min x 10 episodes

Video Type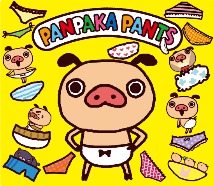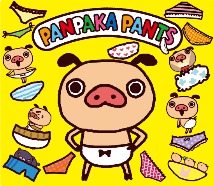 Pampaka Pants
Pampaka the piglet learns from his grandfather that his talent of collecting the best pants has a unique family history. So, joined with his trusty feline friend Punyan the cat, Pampaka searches for the world's greatest pants, stretching from the deepest forests to snow-covered peaks, from secret ninja hideouts to scorching deserts. The world of Pampaka is filled with fantastical scenes, jolly companions and of course – Nice Pants!
Genre

Animation

Episodes

5 min x 26 episodes x 3 seasons

Video Type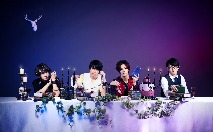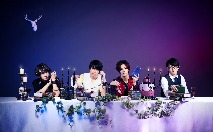 Re: Follower
Starring: Shun NISHIME, Akihisa SHIONO, Masanari WADA, Ryuji SATO
Exaggerating your daily life so it seems impressive and amazing on SNS. The hidden account became popular among those who are tired of the SNS world. The hidden account is where you will use a fake name and post what you really feel and your real likes, which you cannot say on your regular account with your real name.
―That is another you. What is your real self can be…?
Four guys hanging out at the library. It seems like they are just another slacker. But in fact, they are the member of "Kureshida," an SNS influencer that's gone viral. "If you send your problems to Kureshida, the chosen ones will be given 'a word' and solve the problem." With rumor like this, "Kureshida" became a huge influencer with overwhelming followers. But nobody knows who "Kureshida" is.
Each of the "Kureshida" members uses their talent to solve the followers' problems with the hidden account. But after solving the problem, the happiness of the followers is up to them. Some of them receive severe punishment and denied their social existence.
A rascal reporter GOSHIMA has been pursuing "Kureshida" to reveal who they are. He suspects "Kureshida" is related to "the Kureshida case," a murder case in which an elementary school student was killed 11 years ago.
What is the purpose of "Kureshida" and who they really are? The mystery will be revealed little by little.
Genre

Drama/Suspense

Episodes

30 min x 10 episodes

Video Type

HD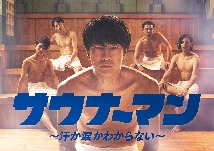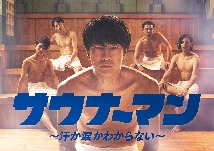 Stream Ahead!!!
(Original Title: Sauna-man)
Starring: Hidekazu MASHIMA
People go to the sauna to have a good sweat. However, this public sauna "Namida-yu" where Yoshitomo Kuroyanagi stopped by, was a very unique sauna with the catch-phrase "a place to have sweats and tears". Some ask advises of romance, some complaints about their family, some talk bittersweet old day stories, and so on.
Whoever comes to this sauna, he gets his heart relieved, loosen up his emotion, and just cries. Yoshitomo who had no heart for ten years was a new guest to this sauna, but the member warmly welcomed him. He found his new place at "Namida-yu" and visits every day to enjoy the chaotic and enthusiastic atmosphere.
A man that never cries, never laughs, hates to touch others, and cannot even shake hands, starts to communicate with naked and open people in this special sauna. Eventually, Yoshitomo gets his emotion back that has been forgotten for a long time…
Genre

Drama

Episodes

30 min x 10 episodes/10 min x 30 episodes

Video Type

HD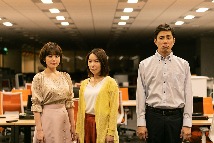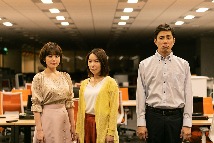 The Crappy Man and The Trappy Women
(Original Title: Akari to Kuzu)
Starring: Yoshihiko HAKAMADA
Saturday morning.
A man wakes up at the office and next to him is the woman he is having an affair with. Laying next to him is a corpse of his wife with a knife on her stomach.
What happened last night? Who killed the wife? Him? Or his mistress?
As mysteries get solved one by one, a crazy revenge mission becomes apparent.
The wife is not actually dead, but she worked in tandem with the mistress to get back at the man. This was a crazy plot to reveal his true character. He completely fell into this trap, reveal his summons.
Being lied to and deceived, and betrayed… What will come of this messy situation for the man and women…?
Genre

Drama

Episodes

10 min x 5 episodes or 50 min x 1 episode


Video Type

HD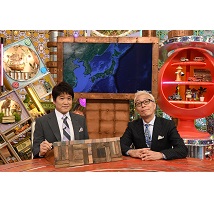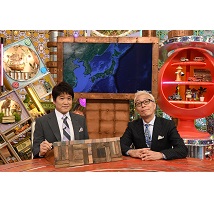 In The Middle Of Nowhere
In various regions of Japan, mysterious isolated houses are found somehow hidden alarmingly far away from the nearby town. Who lives there? What made them settle themselves into such a way of life? Finding the clue just by a satellite photograph, we head to the area the house exists to unwrap the picture of the target by our thorough investigation with a help of the locals while closely covers the solitary life of the owner.
In the company of guests of the show, George Tokoro and Osamu Hayashi the hosts think long and hard about what are the person and their life like thorough a satellite photograph.
Genre

Unscripted

Episodes

60min x 20episodes *ongoing
90min x 1 episode
120min x 3 episodes
150min x 4 episodes

Video Type

HD with M&E audio for dubbing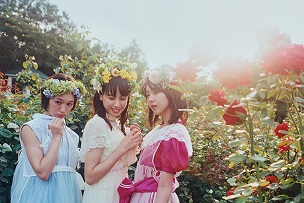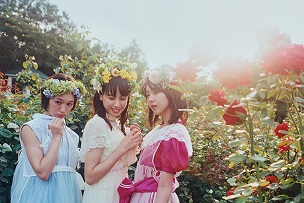 Ⓒ "21st Century Girl" Film Partners (ABC Rights Business, VAP)
21st CENTURY GIRLS
Starring

Kaho MINAMI (Chronicle of My Mother, Immoral Affairs)

Ai HASHIMOTO (Parasyte, The Kirishima Thing, Comfession)

Rena MATSUI (A member of SKE48)
Introduction

A special program that's part of the 31st Tokyo International Film Festival puts the spotlight on sexuality and gender. It led to the creation of an omnibus film, "21st Century Girl," a collection of shorts on the topic created by 14 emerging young female directors.
"Anytime, anywhere"
Director: Yoko Yamanaka
Cast: Ayu Kitaura, Kaho Minami, Tenko Kamio, Kiki Sugino
8min. Color Japanese 2018 Japan
"Love Desiccant"
Director: Yuka Eda
Cast: Anna Yamada, Ryusuke Fujiwara
8min. Color Japanese 2018 Japan
"Mirror"
Director: Risa Takeuchi
Cast: Kumi Takiuchi, Aki Asakura, Miyuu Teshima
8min. Color Japanese 2018 Japan
"I wanna be your cat"
Director: Rin Shuto
Cast: Akari Kinoshita, Kimio Taketani
8min. Color Japanese 2018 Japan
"Low Resolution, High Emotion"
Director: Hana Matsumoto
Cast: Ai Hashimoto, Sara Minami, Karin Ono, Erisa Yanagi
8min. Color Japanese 2018 Japan
"Mucous Membrane"
Director: Ayaka Kato
Cast: Kyooko Hinami, Haruka Kubo
8min. Color Japanese 2018 Japan
"Out of Fashion"
Director: Kanae Higashi
Cast: Serena Motola, Nodoka Tsutsui
8min. Color Japanese 2018 Japan
"Sex-less, Sex-friends"
Director: Momoko Fukuda
Cast: Mei Kurokawa, Kenta Kiguchi
8min. Color Japanese 2018 Japan
"Spring-ing"
Director: Aimi Natsuto
Cast: Haruna Hori, Sara Kurashima, Juri Fukushima
6min. Color Japanese 2018 Japan
"For Lonesome Blossoms"
Director: Ū-ki Yamato
Cast: Erika Karata, Momoko Takeuchi, Shiho
8min. Color Japanese 2018 Japan
Genre

Episodes

Video Type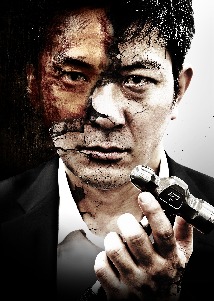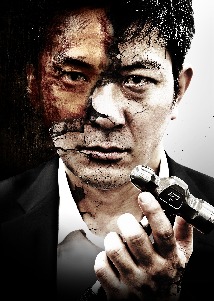 THE INITIATION
Director

Tomojiro AMANO (Until the Day Freedom Comes, Chunks of Meat)
Starring

Arata YAMANAKA (Love Exposure, Tokyo Cruel Police)
Takuro KODAMA (Attack on Titan: The Movie, Memoirs of a Murderer)
Noriko KOHARA
Introduction

This is a suspense movie depicting an office worker with a mental illness who is tempted by his male colleague and becomes corrupt, and gradually delves into the evil side.
Various cases of complex human psychology is presented, such as duality and insanity lurking in one person, a couple's love and bonds, conflict between the ideal and reality, and envy stemming from masculinity.
With schizophrenia, what you think unconsciously in your mind, potential desires, inferiority complexes, etc. can be heard as auditory hallucinations just as if others are speaking them to you.
Although this disease's name is not mentioned in the movie, it appears as a suspense depiction based on such conditions.
Masanobu SAWADA (38), a company employee, is silly, serious, clumsy and purely characterful, and works for "Oligo Science", a company that provides scientific consignment services. SAWADA is married, and is loyal and loves his wife in his own pure way.
His wife suffered from psychological issues due to infertility, and had depression. She was barely able to commute from her home to the supermarket, and found it difficult just to take care of the housework. SAWADA was supporting his wife dedicatedly, but due to the stress of nursing her, he himself also had schizophrenia, and he was suffering from the illusion of others at work talking bad about him. There was a lot of stress in the workplace, and the surrounding employees who did not
know anything spoke negatively of the tired-looking SAWADA. SAWADA felt stuck between work and home, and his conditions gradually worsened.
There was a female worker named Minako, who like SAWADA and was a target of these rumors and bad-mouthing. Minako also had issues with her husband and was stuck between home and the workplace.
Although SAWADA was not conscious of this, he sometimes was mesmerized by her beauty. In addition, SAWADA had a dark past of being beaten by his father when he was little, and this memory would sometimes haunt him in the form of a PTSD flashback. Because of this, SAWADA
subconsciously had an inferiority complex. Meanwhile, KISHIMOTO, a male worker from an overseas company, joins his department as a colleague.
KISHIMOTO, unlike the quiet SAWADA, was able to get along with others right away, was very quick on his feet, and looked like a confident and masculine man. SAWADA gradually becomes close with KISHIMOTO, but the more he related with KISHIMOTO, he began to notice his bizarre and violent nature, and gradually becomes involved in a murder case.
However, while feeling a sense of fear, SAWADA is gradually fascinated by the charismatic nature of KISHIMOTO and his dangerous charm. KISHIMOTO frequently tells SAWADA to "become more true to your instinct", and leads him to the path of evil.
Although SAWADA loved his wife, he was exhausted from taking care of her, wanted to set his heart free, and eventually becomes heavily involved in an affair with Minako. Like SAWADA, Minako was also having a difficult time at home, was disliked by her female coworkers and felt alone, and she felt like she could relate to and become close to SAWADA. But in order to protect herself in the company, Minako also speaks badly about SAWADA with her other female coworkers and tells everybody that she is being "pursued by SAWADA". Because of that, Minako infuriates SAWADA.
KISHIMOTO tempts SAWADA to kill Minako and the other coworkers and retaliate. SAWADA, after hesitating, carries out the murder of Minako, dismantles the body and sends the body parts to the employees. SAWADA gradually opens up a crazy side that sleeps within herself. Right after this, KISHIMOTO sleeps with SAWADA's beloved wife, and rapes her right in front of SAWADA. Going crazy from anger and sadness, SAWADA kills his wife on the spot and challenges KISHIMOTO directly.
However, in the end, he finds out that KISHIMOTO did not even exist in the first place. In order to overcome his inferiority complex, SAWADA had created a fictitious person called KISHIMOTO who was a representation of his inner desires and voices.
SAWADA, who finds out that everything that occurred is what he caused himself, deeply regrets this. Which all leads to his final decision…
Genre

Thriller

Episodes

108 min

Video Type

HD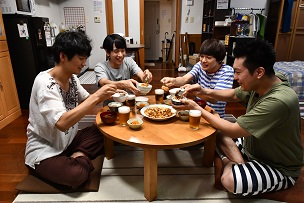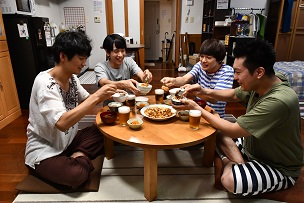 🄫Otokuni/libre 2018 🄫Okazukun Project
DELICIOUS BOYS THE MOVIE
Original Story

"Kokoku-gaisha, Danshi-ryo no Okazu-kun" (libre inc.) by Otokuni
Starring

Mario KUROBA (Ayame's Carefree Journal on Meat-Eating)

Tsubasa SAKIYAMA (active in theatrical plays)

Katsuya KOBAYASHI (Linda Linda Linda, The Last Message, The Last Message: Umizaru)

Masashi OYAMA (Cellular Boyfriend +)
Director

Mitsuhiro MIHAYA (Photo Album of the Village, Erochikku Ranpo: Yaneura no sanposha)
Introduction

A very popular comics, cooking guy, finally turning into a live action film! ,

The story takes place in Enoshima. This is such a magnificent original piece of work where Okazu-kun, who struggles with a new project obtained by winning against their rival leading advertising company, meets with Mika NAKANO, a senior of Tora from high school, and Tomokazu NAKANO, the father of Mika as well as the owner chef of the Italian restaurant , which holds the key of this story.

Mitsuhiro MIHARA, the director of this film won the Golden Goblet Award , the Best Feature Film with his "Photo Album of the Village" at the 8th Shanghai International Film Festival.
Dishes cooked on Friday night after work is delicious!
While NISHIO, HIGASHIRA, KITA and NANGO who stay in the male dormitory for employees, struggle dealing with unusual clients working at the Minato Advertising Company, they devote themselves into their work with the mission of "creating an advertisement of happiness."
The new project from "Enoshima Gourmet Association," obtained by winning the competition against their rival telegram company, is about the production of a town magazine for gourmet in Enoshima, introducing restaurants that haven't been published in any advertisement in the past.
Tora, who is from Enoshima, introduces an Italian restaurant whose owner is the father, Tomokazu NAKANO, of his senior from high school, Mika NAKANO to Okazu-kun, who was stuck with his work.
Okazu-kun who had delicious Pescatore, offers them to be published on the town magazine, but ends up getting kicked out from the restaurant.
What will happen to the dream and the severe reality of "advertising" they face in the summer of their 3rd year at the company?
"TGIF Potluck Party," where everyone brings a dish for dinner every Friday to get rid of fatigue for the week, is also a must-see.
Genre

Drama, Cooking

Episodes

71 min

Video Type

HD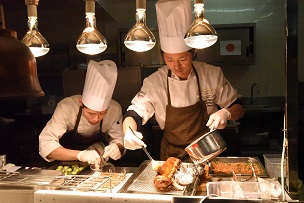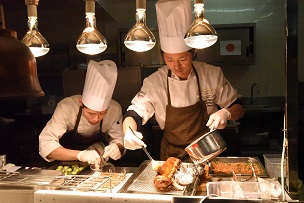 A PATH TO BOCUSE D'OR
Starring

Hideki TAKAYAMA

He has earned one-star in Michellin Guide for four consecutive years after practising apprenticeship in Tokyo and France. He is also the winner of prestigious "Bocuse d'Or Asia-Pacific 2014", which led him to winning 5th place in "Bocuse d'Or 2015" in the world. We were in charge of designing the menu he then participated Bocuse d'Or with, in prior to starting the project "Maison de Taka Ashiya".
Make people smile with delicious food! Mr. Takayama, who is trying to make his restaurant loved by the locals, has participated as a representative of Japan in "Bocuse d'Or", which is titled the Culinary Olympics. This is a documentary of a man challenges the world with the theme of creating relationships with others.
Make a restaurant which binds the locals through using local foodstuffs!
A house-like restaurant "Maison de Taka Ashiya" is located on Ashiya River. At the restaurant, you can enjoy typical French dishes made using local foodstuffs. Hideki Takayama, the chef of the restaurant, learned the basics of cooking for eight years at "Chez Ino", which is managed by Akira Inoue, and went over to France in 2004. He had experienced to work at starred restaurants including the three-star restaurant "Régis et Jacques Marcon". After returned to Japan, he engaged with opening and became the chef at "Maison de Gill Ashiya", a sister restaurant of French two-star restaurant "Gill". As he won the 5th prize (fish dishes category special award) in "2015 Bocuse d'Or", the restaurant was renewed as "Maison de Taka Ashiya" in the following year.
Local foodstuffs, such as vegetables of Mukonoso, Amagasaki and fishes of Awaji Island, are purchased from reliable producers. He believes that "Food makes people happy", and is working for contribution to the local community, for example through studying and serving easy-to-eat dishes at nursing homes for elderly people suffered from dysphagia.
He decided to participate once moe in "Bocuse d'Or". "Big chance of developing myself. May be the last year to pursue my dreams."
"Bocuse d'Or" is a world chef championship, which is known as the Culinary Olympics or the Gastronomy World Cup. It was founded in 1987 by Paul Bocuse, who is called the father of French cuisine and died on January 20, 2018, at the age of 91. The competition is held every two years in Lyon, France, where chefs who won through the qualifiers in each country compete for their cooking skills. Mr. Takayama won the 5th place as a representative of Japan in 2015 and decided to make another attempt. As the chefs in the competition are required to fight hard over seven hours without any rest, he decided to make this time the last challenge when he turned 40 years old.
Both in the Japan Championship in 2017 and the Asia Pacific Championship in 2018 (Guangzhou, China), he won with a big lead over the 2nd place. As a result, he again got the ticket to the World Championship in 2019 (January 29, 30). How is his dish with might and main that is magically beautiful and makes good use of the foodstuffs? We had covered closely Mr. Takayama, who challenged himself to be the top of the world with the theme of creating relationships with people he met and the staffs supported him.
Genre

Documentary

Episodes

54 min x 1 episode

Video Type

HD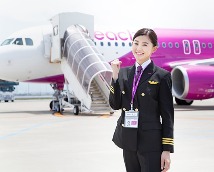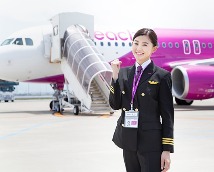 RUNWAY 24
Director

Hana MATSUMOTO (21st Century Girl)
Introduction

A "youth" drama about Momoko Inoue, a rookie pilot for .Peach, going through struggles particular to LCC's and going through issues regarding love and marriage, overcoming obstacles with her teammates and growing as a pilot.

Through Momoko's growth, the drama not only presents a positive impression of LCC's and aims to achieve a new standard in the airline industry, but it also appeals to the young audience a those who once wanted to work industry and haven't given up, that Peach and being a pilot is an attractive company and occupation, respectively.
As the Tokyo Olympic Games neared, demand for LCC was showing promise for expansion.
Peach Aviation (Peach) is no exception, and young pilots are also increasingly being sought after. Momoko Inoue (26) is flying day and night as Peach's co-pilot.
Although still a novice, her goal was to one day fly a plane as a captain. As always, she is sent off by her mother, who she lives with, and Momoko heads to Kansai International Airport.
The LCC workplace is rough.
Due to cost cuts, the number of staff members has been kept to a minimum, and even cabin crews assist the ground operations.
Also, because the LCC fare is about that of a high-speed bus, the customer base of people who didn't fly until recently has been increasing.
Some customers have a poor understanding of LCC, and some customers complain about the service.
Today as well, group guests began to complain to the flight attendants just before departure.
They seem to be unhappy that they were seated apart from each other despite applying as a group.
The flight attendants explain that there is a possibility that the seats may be separated if they don't pay for designated seats, but the passengers not only do not listen but also begin to shout "Call the pilot!"
Flight attendant Akari Asano (23) calls for help from the cockpit.
Captain Kohei Kimura (48) asks the flight attendants to try to settle them down, but Momoko, who was on board as a co-pilot, jumps out to the cabin from a sense of justice.
As they see a female pilot, the customers now begin to complain even more.
"You let a woman fly because you don't have money!"
However, Momoko is a pilot who has also undergone formal training, and tells them that there is no problem with Peach's flying.
The flight attendants follow in Momoko's footsteps and begin to claim that they have pride in their work.
Then, the other passengers are impressed by their courage and begin to cheer for Momoko and the gang. The complaining passengers have no fight left in them, and slowly return to their seats.
As Momoko begins to return toward the cockpit, a male passengers calls on Momoko.
"For you to easily leave the cockpit like that – you are not qualified as a pilot."
After the flight, Momoko and Akari are scolded by Captain Kimura and flight attendant Nanako Saito. They are at a Japanese izakaya where Daisuke is currently training. Akari complains to get over it, but Momoko is still stuck on what the male passenger told her.
The next day Yodogawa (60), the CEO, announces the introduction of new equipment and route expansion. Accordingly, it was decided that pilots would be supplied from the parent company.
One of the co-pilots who came along with several captains was Tetsuya Katsuki (30), the male passenger from that flight…
Genre

Drama

Episodes

30 min x 10 episodes

Video Type

HD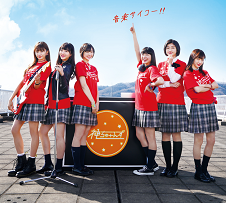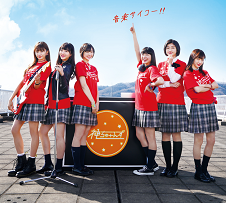 School Girls' Rock
Starring

Members of Shiritsu Ebisu Chuugaku

Enon KAWATANI (A vocal & guitar of a Japanese band Gesu no Kiwami Otome)

David ITO
Director

Kentaro OTANI
Goro YASUMI
Takamori SAKAMI (Cherry Boy's Love)
Introduction

A girls group "Shiritsu Ebisu Chugaku" who are doing outstandingly on TV shows, movies, and theaters star a drama set in a high school.

They play high school girls, and aim to realize their dream; creating a "Masterpiece", while struggling and thriving through friendship, love, clashes with their friends or family, and sometimes hurt by grown-ups around them.
"Many Gods dwell in music"
Rin Tokura (Hinata Kashiwagi), a second-year high school student dreams to be a 'God' with music. The music creators who can heal our hearts and shake us with emotions is nothing but the 'God'. Unfortunately, Rin has no talent for guitar, and quits the school's music band only after her yearly attendance. However, playing the instruments is not indispensable skill for creating music nowadays, Given the courage gained from the 'slogan' of the music application; that is to say; 'Just originality and energy make music', she strives for realizing the idea of how her humming can create the music, using the desktop music (DTM) every day.
Yaeko Omiya, a good friend and listener of Rin cheers her up, assuming Rin as a cynical person. As a matter of fact, Rin who has unique sensitivity as she relates her character to famous music creators is a unique existence in her class. But she is not the type of girl who always goes her own way but the one who has the boy in her mind and the girl whom she feels annoyed. One of the girls is Azusa Tachibana, a dance club team member, ranked at the top position in the hierarchy of the high school girls' elegance, builds a good relationship with Masaki Sawada, a boy in Rin's mind. Furthermore, in contrast to Rin, Rumi Fujiwara, being active in the school's music band and shortlisted for the finalist in the music festival which is the most renowned among teens, casts the shadow on Rin's mind. Haruka Kasahara, the oddest and smartest person in the class, happens to observe Rin dubiously.
One day, Rin sees Masaki and Rin being together at school. Rin follows them unintentionally, but she bumps into a person in the crowds. When she stops to say sorry to that person, it turns out that the one is Taylor Eiri, a popular model!
After a while, Rin is scolded by Taylor's manager and loses sight of Masaki. By music, she tries to change her melancholic mood as if it were accumulating grouts, she is engrossed in making music at home. On the next day, Rin gets the invitation from Masaki, which is the final public examination of the festival in which Rumi will perform! In addition, Masaki happens to hum the melody which Rin is composing, and the wonderful destiny cannot stop making her heartbeats. However, the big accident occurs at the final selection where Rin goes in a jovial mood! Rin is toppled into the bottom!
Genre

Drama

Episodes

30 min x 10 episodes

Video Type

HD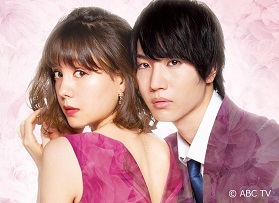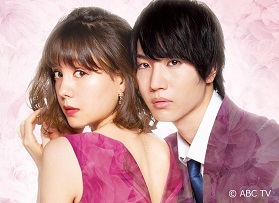 PERFECT CRIME
Starring

Reina TRINDL (Tag, Ju-on: The Beginning of the End)

Dori SAKURADA (Let Me Eat Your Pancreas)

Motoki OCHIAI (Gantz, Gokusen: The Movie)

Mariya NAGAO (Bakaleya High School)

Yumi ITO (ex-member of Sugar as Ayumi아유 미미, Goodbye, Someday)
Director

Takeshi FURUSAWA (Blue Summer: The 30 Days I Loved You)
Introduction

It was a digital comic that's exploded in popularity among adult women! "Perfect Crime" has been downloaded over 6 million times and was adapted into a live-action drama! Irresistible temptations, lascivious stratagems, tangled emotions…
Passionately making love in a room of a hotel… Kaori MAEJIMA is an interior planner. She has a commanding presence at the office, but she has been secretly keeping an illicit relationship with her boss FUYUKI for years. It's an unfruitful love without future. Although she understood this, she was sleeping with him while hiding her sorrow.
One day, a young competent designer Haruto SHINONOME, transferred from the New York branch, appeared in front of her. Kaori, who had the misfortune of her affair in the office being seen by him, she partners with him at work, but… The encounter with SHINONOME started to move her destiny and she unconsciously falls into traps around her…
Genre

Drama

Episodes

30 min x 10 episodes

Video Type

HD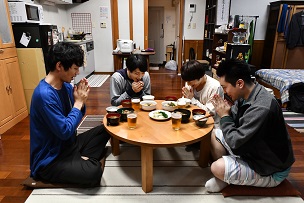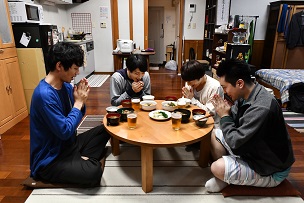 🄫Otokuni/libre2018🄫Okazukun Project
DELICIOUS BOYS (TV series)
Original Story

"Kokoku-gaisha, Danshi-ryo no Okazu-kun" (libre inc.) by Otokuni
Starring

Mario KUROBA (Ayame's Carefree Journal on Meat-Eating)

Tsubasa SAKIYAMA (active in theatrical plays)

Katsuya KOBAYASHI (Linda Linda Linda, The Last Message, The Last Message: Umizaru)

Masashi OYAMA (Cellular Boyfriend +)
Director

Mitsuhiro MIHAYA (Photo Album of the Village, Erochikku Ranpo: Yaneura no sanposha)
Four super-busy guys who work for an advertising firm: Kazu from sales department, Keisuke from Marketing, Ippei from Production, Tadashi from accounting.
The breathing time for these 4 guys who live in the same company dormitory … That's cooking!!! They enjoy delightful time of their midnight gathering over delicious dishes they cook by themselves, sometimes sharing their little moan about their work too.
Each of them carries in a dish; main dish, side dish, soup, and dessert.
An exciting and refreshing story is now ready for you!
Genre

Drama, Cooking

Episodes

30 min x 10 episodes

Video Type

HD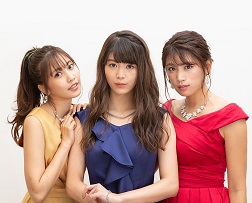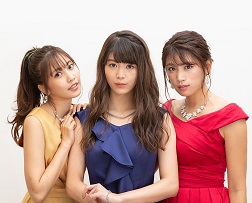 ENCYCLOPEDIA OF HOPELESS LOVE
Original Story

"SHINYA NO DAME KOI ZUKAN" Volume 1-3 by Ira Ozaki (SHOGAKUKAN Petit Comic Flower Comics α)
Starring

Fumika BABA (Kamen Rider Drive Saga: Kamen Rider Brain, Code Blue the Movie)

Hinako SANO (A Cherry Boy's Love, Caution, Hazardous Wife)

Ikumi HISAMATSU (Ushijima the Loan Shark)
Introduction

The original script is from a manga about which three women gather at night to talk about their crappy relationships. Witness Totally genuine discussions unique to a girls-only talk that cannot dare be shared in public! The series received a great response immediately after the series started, and the sympathy is exploding widely by all the girls!

Total circulation is over one million, and the series won the 4th place in the girls' comics ranking by TAKARAJIMASHA, Inc. (One of the best known publishing company in Japan.)

There are a lot of bad love stories in this world, but these real disastrous bad love stories are the top of them! They are not only about crap guys and terrible relationships.

Three girls in bad love really hit the nail on the head with what they say!!

The three main characters fall in love with the wrong guy one after another, and strive to find the right relationship. Completely relatable to all women who have been in this type of relationship – what woman hasn't?
Madoka is a favorite target of love for a married man, male chauvinist and stingy guy.
"A married man who corners a girl against the wall and traps her is a crap."
A smart girl, Sawako is in fact a crap maker who is in love with a kept man.
"I'm tired from my work, housework and care for you. Are you tired only from work?"
Chiyo has been dreaming a knight on a white horse, and suffers from the gap between ideal and reality.
"I want my boyfriend to be like a knight on a white horse, so I can't accept a nose hair guy."
The climax of Madoka's and Sawako's painful episodes is a scene where they completely dismember these loser dudes with deeply witty and sharp quotes. You will feel a jolt of energy and satisfaction guaranteed!
It's a refreshing drama that will give you energy for tomorrow!
Their bad love stories make you angry, laugh and sympathize with them!
They struggle to get a good man and to become happy!
If you are in love with a crap guy, or can't get over your ex, watch this drama and feel discharged from all the jitters and haziness.
You will learn lesson from their lots of bad love stories.
This refreshing romantic drama is the bible for all the girls to meet a good man and achieve happiness!!
Genre

Romance, Comedy

Episodes

30 min x 10 episodes

Video Type

HD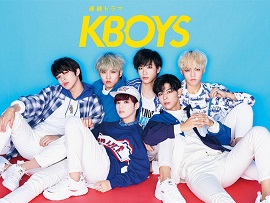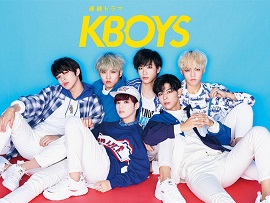 K-BOYS
Starring

Yu SAKUMA, Yutaro, Takara SAKUMOTO
Exective Director

Yukiko MISHIMA
introduction

BIG BANG, BTS (Bangtan Boys), SEVENTEEN, SF9, Wanna One…,

Entertainment that has acquired the worldwide popularity among young females…. That's "K-POP"!!

The beautiful singing voice, the ultramodern musical composition, flawless physical beauty and looks that leaves nothing more to be desired, well-trained dancing in perfect order…these are all with K-POP. What is the soul of it? And what is the real nature of K-POP idols that enables them to embody such exceptional charm?

This drama series is composed with ten consecutive dramas. The three main characters of Haruka, a dream seeker, Tadashi who is only concerned about picking girls up and one other boy are the three purely common place high school students. They happen to set their mind to aim at making themselves K-POP idols. Jumping into this big project, they go through extremely painstaking efforts, ambivalent conflicts and lots of breakdowns but are slowly but steadily growing their maturity up with their challenging spirits "in all seriousness".
Haruka Ishiyama, Tadashi Yamamoto, Kaito Higa, they are ordinary just young boys of these days.
One day, Tadashi and Kaito go out to game some girls. However, they find those girls they try to hit up are like all possessed by "K-POP"!
Tadashi and Kaito are surprised by the girls' almost abnormal enthusiasm about K-POP. They Haul Haruka in and the three together go and visit Shin-Okubo where is a mecca of K-POP. There the whole town is over frown by K-POP information. They are shocked by the excessive frenzy of girls there.
Getting excited by this enthusiasm, they take the master at his word at a nearby café they drop in, "OK, we WILL be K-POP idols!?"  This is how they have decided on aiming at realization of this fancy haphazard!
Haruka, who has always been swayed by the other two and followed their whim, cannot refuse them this time either. Now, they truly start moving toward this project of making themselves K-POP idols. The first action they hit on to take is to turn to Tadashi's elder sister to help putting makeup on their faces, the "K-POP idol makeup" which is their very first time face makeup experience ever since they were born.
Haruka who follows the other two boys reluctantly has his face made up and finds a different face in the mirror, and surprisingly, he feels sort of excited.  In his mind, something begins to sprout to support this totally crazy exercise. Aoi, who knows Haruka from childhood, also gradually starts feeling some difference in Haruka which is seemingly changing his passive character to the active side.
They start studying K-POP with help from the café master and the regular café customer who has a mysterious atmosphere called Mayumi, and begin to embark on this ambitious project of making themselves K-POP idols. In an unexpected turn of chances, these three boys come to make a group with Haruto Nishijima, a senior student of the same high school and a K-POP lover and also can dance, and a classmate called Daisuke Kawaguchi who is good at singing rap. Now, the group has five members and makes strenuous training efforts.
To add to the group, one junior student of the same high school, Takumi Yazaki has come to join them, strongly interested in their activities. The severe training imposed on all of them stirs up the fire of their passion of "seriousness" in their minds.
The above is how the seemingly foolhardy challenge of the three boys begins to come on a track to K-POP idols!
Genre

Drama

Episodes

30 min x 10 episodes

Video Type

HD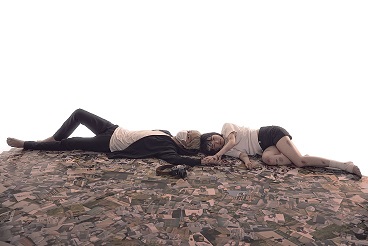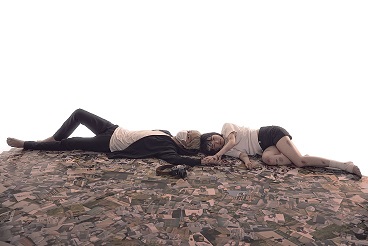 A Little Room for Happiness
Starring

Annna YAMADA (Liverleaf)

Shohei UESUGI

Akiko HINAGATA (Partners series in 2014)
Original Story

Hakuri ("Sachiiro no one Room")
INTRODUCTION
A 14-year-old girl who had been mistreated by her parents, had been bullied by her classmates and then had nowhere to go was one day "abducted" by a man with a face-mask.
However, it was to be the start of a "happy" life for the very first time in her childhood.
The kidnapper, an "older-brother" and a girl named "Sachi" unfold the story. Immediately after the writer, Mr. Hakuri published his comic on his SNS, it has been talked about in no time because of the traumatic content of the distorted relationship of the two people.
The grand total number reading about it on the Website broke the 280 million mark.
This work in the way of a conversation, focusing on the SNS will be made into a live-action.
Featured are a girl, named "Sachi " who has lost her feeling, from being abused and bullied and a mysterious "older-brother" who introduces himself as her stalker. The victim and the kidnapper begin their strange cohabitation in a one-room apartment, but …
The visual of the characters has been faithfully reproduced to the view of the world in the original comic. Mixing up the original story which wasn't written in the comic, the drama will go on towards the last shocking scene.
STORY
A week has passed since a girl in the 2nd year at a junior-high school disappeared and has been missing. The police have been continuing the investigation on the possibility of an abduction. There is a male and a female who are watching the news in a certain one-room apartment. They are the parties concerned, the 14-year-old girl and a man with his silver hair and a face mask. The girl has a lot of bruises on her body and has a bandage wrapped around her head. The man with the mask is a criminal who   kidnapped the girl. The man with the mask has been called an「older-brother」by the girl. They are a kidnapper and a victim. But the relationship of the two is not that simple.
The girl laughed at her mother scorning, when she appeared on the TV screen and had resorted to tears, saying "I'd like to see my daughter safe and sound". Listening to the news that the police have been on her trail, she suggested to the older-brother, "Let's do the game by running away from the police and my evil parents." If we are successful in running away from them, I'll marry you, but if not, then let's commit a double suicide."
Genre

Drama

Episodes

30 min x 10 episodes

Video Type

HD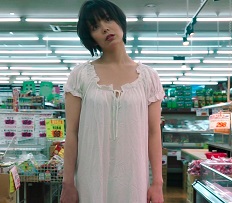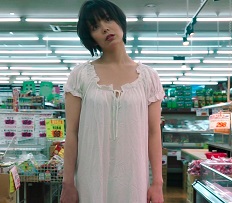 CHUNKS OF MEAT
Director

Tomojiro AMANO (Until the Day Freedom Comes)
Starring

Miyabi (Until the Day Freedom Comes)
Yuki Tayama (Aroused by Gymnopedies, A Phonecall from the Bar)
Shintaro Yonemoto (SHIN GODZILLA, Shinjuku Swan, Dam Life)
Haruki Takano (Ken and Kazu, The Ark in the Mirage)
Yui Murata (desolee)
Minae Mayanagi (Let's-Make-the-Teacher-Have-a-Miscarriage Club, Until the Day Freedom Comes)
Shinsuke Kato (Ken and Kazu, The Dork, the Girl and the Douchebag)
Uta Ueda (Until the Day Freedom Comes, Shinjuku Swan)
Hanako Sawamura, a woman who works as a company employee is having nightmares every day. In her dream every night, there are blue bucket and red blood. Hanako told her lesbian girlfriend, Yuki Ito about her nightmare.
What does "the blue bucket" mean?
What is the secret hidden in her nightmare?
Genre

Thriller

Episodes

99 min

Video Type

HD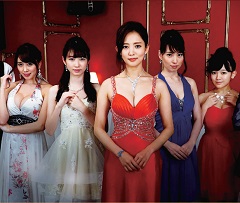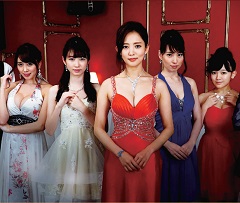 BUTTERFLY IN THE DARK
Starring

Natsuna (Full Metal Alchemist, Gintama 2: The Law Is Surely There to Be Broken, GANTZ)

Yuka MASUDA (a member of AKB48)

Houka KINOSHITA (Miss Sherlock, SHINOBI, Sonatine)
Director

Ryuichi HONDA (GS Wonderland, Detective Inukai: The Blank Manuscript)
Introduction

Minami, Osaka prefecture, a town that holds men and women who have gone insane with desire. This town, covered in money and lust, has a night club by the name of "C'est La Vie" where the casts and customers struggle to suppress every night.

Lots of various issues and trouble with things such as cast rivalry, bullying and stalking by customers, as well as love affairs with the hostess staff.

A woman known as "a legendary hostess" but has rid herself of the night-life and now working at a bank as an office worker comes in to solve different issues.

This woman's background and history is shrouded in mystery.

When and where was she born? What kind of life has she lived up until now? Why did she quit being a hostess?

The only thing we know is that she is a hostess of legends.

In the end, will Ayaka appear again as a hostess in the town of Minami?

This is the story of the once-named "Hostess of legends" who takes action and solves various different troubles within the night club "C'est La Vie".
A newbie to "C'est La Vie", Mai, was thinking that she wanted to solve the issues that seem to keep occurring within the nightclub.
Just then, she heard a rumor that was going around the town. There was once a woman who could solve any issues in Minami…That's Ayaka.
Right now she rids herself of the night-life and works as an office worker at a bank.
Ayaka is working as a simple office worker under the name "Hana". There isn't a single person that knows about her past title of "Hostess of legends" within her current workplace.
However, on an occasion, she receives request from Mai, which causes her to change back into beautiful hostess Ayaka and sends her to a battlefield of night. She finds the perpetrators, saves the victims and splendidly solves all of the troubles.
In the world of the night, there isn't a single problem she can't solve.
Ayaka, the super heroine and once hostess of legends will wipe out all evil.
Genre

Drama

Episodes

30 min x 10 episodes

Video Type

HD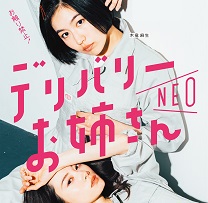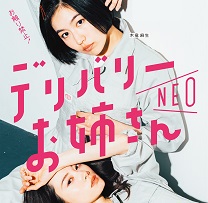 DELIVERY GIRLS
Starring

Saiko IWAIDO (Yokai War, Bitter Honey, Simsons)

Mai KIRYU (Tokyo Ghoul 'S', Lying to Mom)
Ellie and Mako are working as a "Delivery Girl", a Jack of all trades. They struggle to find a solution whenever they get variety of requests from clients. One day they get a unique and strange request. Will they be able to meet this client's demands?
This is a comedy-drama of 2 girls with opposite personality, who solve client's problems and find a peace of mind.
Genre

Drama

Episodes

30 min x 10 episodes

Video Type

HD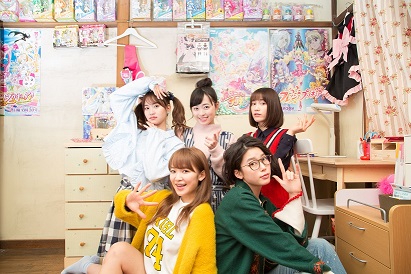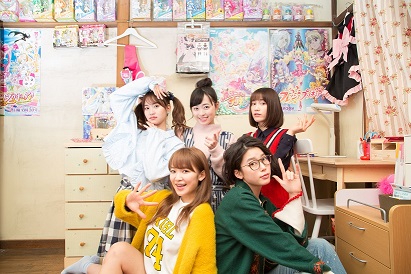 VOICE GIRLS!!!
Starring

Haruka TOMATSU (Popular voice actress – Yo-Kai Watch series, PreCure series, Psychic School Wars)

Haruka FUKUHARA (Let's Go, JETS! From Small Town Girls to U.S. Champions?!, Rent-a-Rescue)

Yurika NAKAMURA (The Long Goodbye, voice- xxxHOLiC, Suspicion)

Mariya NAGAO (ex-AKB member, Bakaleya High School)

Jun AMAKI
Director

Natsuki Seta (PARKS)
Screenwriter

Kota FUKIHARA (HIBI ROCK, Final fantasy XIV)
INTRODUCTION
"Voice Actor" became a popular occupation just as actors, comedians, doctors and school teachers. Recently, not only popular voice actors such as Koichi Yamadera (Lupin III, Dragon Ball series, Pocket Monsters series) and Masako NOZAWA (Dragon Ball series) are active not only in the voice business, their core business, but also in the music business such as releases of CDs and live performances, and gravure appearances. There even are "Idol voice actresses" today who are getting much support from young people.
It is said that voice actor/actress is the most popular profession that female junior high school students long to be in Japan. On the other hand, it is also said that getting job after graduation from voice acting vocational school is tough. Furthermore, it is said that 300,000-500,000 people are aiming to be voice actors/actresses in Japan, but it is a narrow gate as only 300 people are able to become voice actors/actresses. Despite this, young people still aim to be a voice actor/actress.
This story is a drama about girls who have passion for voice actoresses and struggle to be voice actresses.
This series is fully collaborated with the PreCure series celebrating the 15th anniversary in 2018! This drama shall make the industry feels more realistic with the real backstage of the "Precure" series and unknown real daily life of the voice actors/actresses.
STORY
Makoto SHINJO dreams to be a voice actor for the most popular animation PreCure series. While living in communal life with 4 classmates including Asami KURIYAMA who is quite the opposite personality from herself, she aims to become a top voice actor such as Haruka TOMATSU whom she gas longed for. However, what stands in front of her was the harsh reality of a rookie voice actor!
Juggling multiple jobs is piece of cake! The role to be given is classmate A or passerby B. In the workplace, what is required is not individuality but a normal performance, and her manager does not remember even her name, or no one seems to wish to hear her voice……! How can she improve from the situation …!?
Genre

Drama

Episodes

30 min x 10 episodes

Video Type

HD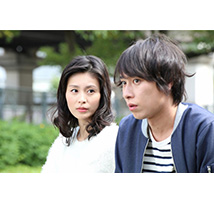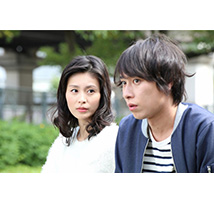 Dearest Nobody
Starring

Yuika MOTOKARIYA (Drop, Railways)
Motoki OCHIAI (Love Exposure, The Kirishima Thing, Gantz)
A lady in a park in the dark. A man who appears there. Apparently, they seem to be dating to celebrate the first year. But the conversation between them being stiff or awkward …
What kind of relationship is the two of us? And what is the sad secret lurking there?
Genre

Romance, Drama

Episodes

30 min x 1 episode

Video Type

HD
Spirit in the Home
Starring

Takashi SASANO (Love and Honor, Departures)
Takeshi MASU (Go Find a Psychic!, SHINOBI, The Suspect: Muroi Shinji)
The family who lost mother. The eldest son of 22 years old is blaming the father who had not visit his mother.
The story starts from the place where fathers, sons, and sister of firm character visit the old private house of the mother's parents' house.
In this house, there was originally Zashiki-warashi (A child spirit which is believed to make the family living in the house happy).
However, under certain circumstances, it has become an adult …
This is a story about the revival of the grown-up spirit and the family.
Genre

Drama

Episodes

30 min x 1 episode

Video Type

HD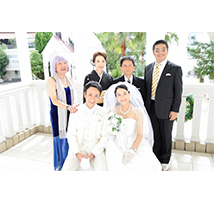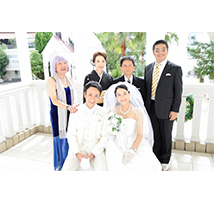 Marriage Blue, Blue, Blue
Starring

Yuichi TSUCHIYA (Doctor X series)
Kayo ISE (Pretty Proofreader series)
Yoichi NUKUMIZU (Always – Sunset on Third Street, Hero series, The Handsome Suit)
Yu TOKUI (SPEC: Zero, A Lone Scalpel, A Tale of Mari and Three Puppies, Shall We Dance?)
A former marriage fraud's groom and a bride who is a divorcee and being brutally attacked by an intense marriage blue. On the day of the wedding, former grooming fraudsters and stalker woman appeared, and the troubles.
Genre

Drama, Comedy

Episodes

30 min x 1 episode

Video Type

HD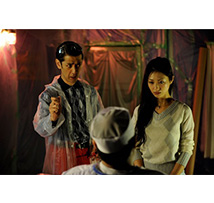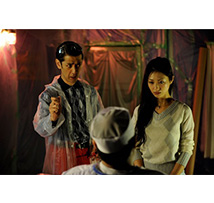 Nightmare in Room #6
Director

Arata UCHIKATA (Ties, Partners – episode #14, Series 14)
Starring

Mitsu Dan(GTO: New Year's Special, Sweet Whip, Hello, My Dolly Girlfriend)
Keisuke Horibe(The Egde of Sin, Mole, Life Back Then)
The story begins in an old motel located in a resort area. In a room next to a couple madly in love with each other, a killer was planning to murder a man. Things get twisted when the woman who ordered the hit-man to kill her husband knocks on the door of Room 5, the room of the young couple who had stolen a large sum of money, and then Room 6, the killer's room.
A series of tricks and tactics, traps that await them ? The guests of the two rooms, who would never interact with each other, strike up some strange communication.
With the two bitches involved, after all the unexpected twists and turns, who gets the last laugh? Is the room next door heaven or hell?
Genre

Thriller, Drama

Episodes

50 mins x 1 episode

Video Type

HD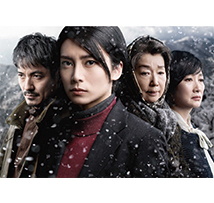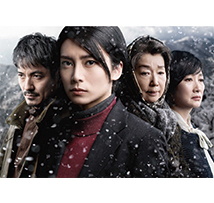 THE ICE RUTS
Director

Tomoyuki TAKIMOTO (Hayabusa, Death Notice: Ikigami)
Based on the novel "Kori no Wadachi" (Shogakukan Inc.) by Shino SAKURAGI, a Naoki Prize winner.
Starring

Ko SHIBASAKI 柴咲コウ (Crying Out Love in the Center of the World, Galileo series)
Ikki SAWAMURA 澤村一樹 (13 Assassins, Gokusen series)
Kimiko YO (Departures, The Ramen Girl, Cafe Lumiere)
Nobuko MIYAMOTO (Welcome Back, Mr. McDonald, Sing a Song of Sex)
The story is based on the new novel written by the Naoki-Prize winner, Shino Sakuragi.
Their destiny kept deep inside their minds not to come out, started crossing in the capital of ice, Hokkaido.
The inscribed "worry" and "solitary" made the sad good Samaritan to pull the trigger in that accident.
The protagonist, Mayu DAIMON is a woman who does not remember her mother's face, and her father is the only person she has blood relationship in this world, but he is going to die soon.
Mayu has just started a new life as a detective at the Criminal Investigation Division which deals mainly with murder cases soon, and has to handle with two corpses of old men continuously. One corpse found frozen buried in the snow and the freezing sea. Soon with a detailed investigation she finds out a connection between the two cases which seemed to be completely different at first glance. It was just the breach to open a history of an incident which had origin back to the 1960s in Aomori Prefecture.
Growing more and more as a detective, Mayu has to unravel the mystery of a case which goes beyond time and space and which ends in Hokkaido with a result that no one expected.
Genre

Thriller, Drama

Episodes

50 mins x 1 episode

Video Type

HD with separate M&SE tracks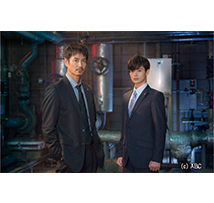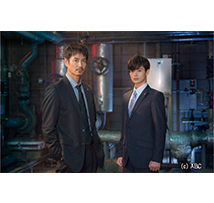 DETECTIVE INUKAI : The Blank Manuscript
Based on the novel by Shichiri NAKAYAMA
Director

Ryuichi HONDA (A Chain of Cursed Murders, Naughty Gold Diggers)
Starring

Ikki SAWAMURA 澤村一樹 (13 Assasins, Gokusen: the Movie)
Koji SETO 瀬戸康史 (Sadako 3D, Drucker in the Dugout)
This TV movie is based on a novel "Detective Hayato Inukai" written by Shichiri NAKAYAMA whose previous work "Goddbye Debussy" won the 8th "Kono Mystery ga Sugoi! (literally translated as "This Mystery is Excellent!")" award. The series describes complicated human relationships as revealing hidden problems in this modern society.
In the story, thrill and suspense will build up ~ as Inukai disclose the hidden sides of the tricky characters and approaches the truth of a case. It also describes the importance of bonds such as the ones between a junior detective and her boss, a father and a daughter, and a husband and a wife.
The story starts at a murder case… A crime like a movie – involving the media and laughing at the world. How does Detective Inukai, who can see through all the lies, solve the case? You can't take your eyes off from the mind fight and the unpredictable story that will come to an unexpected ending!
Genre

Thriller / Mystery

Episodes

99 min x 1 episode

Video Type

HD with separate M&SE tracks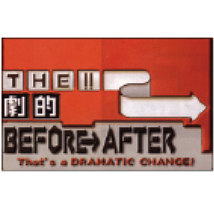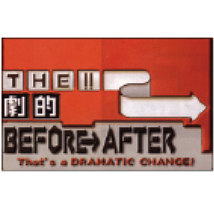 The Before and After
Dreaming of the perfect house for your family?
This is a house renovation show which will dramatically change the life of the chosen family.
Genre

Reality Show, Renovation

Episodes

Season 1:54min x 108eisodes
120min x 16episodes
Season 2:54min x 90episodes
120min x 66episodes

Video Type

HD with separate M&SE tracks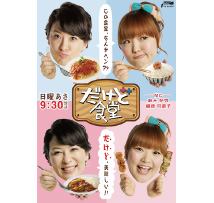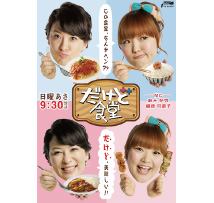 But Restaurant
Although the restaurant has certain fixed image, once you enter the door, you will be pleasantly surprised by the unexpectedness. This show not only introduce you the delicious eateries around the city, but also reveals the eccentric and unexpectedness of the restaurants.
Genre

Gourmet travel

Episodes

30min X 52 episodes

Video Type

HD with separate M&SE tracks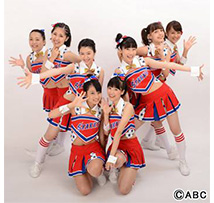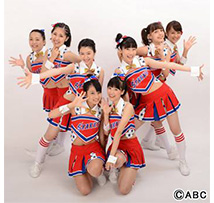 Cheer Idol
A group of unpopular buried pop idols are transforming into a cheerleading pop idol group called "Cheer Idol". This is a story of young girls, their dreams, passion and tight friendship. Through the struggles and challenges, the 8 girls are developing a tight teamwork to catch their dreams to be the next top idol group.
Genre

Drama

Episodes

30 min x 10 episodes

Video Type

HD with separate M&SE tracks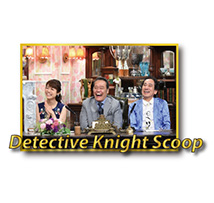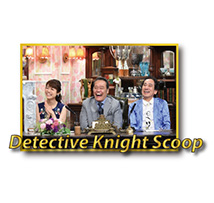 Detective Knight Scoop
he contents of this "legendary" show start in the studio set of a detective bureau. In each episode, three requests from the viewers are revealed and three comedians who appear as detectives are appointed for each request. In each case, the appointed detective tries to solve challenges with the viewer who made the request.
Genre

Factual Entertainment

Episodes

54min X 26episodes

Video Type

HD with separate M&SE tracks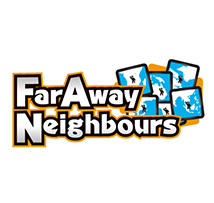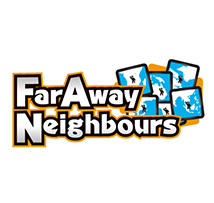 Far Away Neighbours
Adventurous Places, Unbelievable Stories!
Is this a simple travel show? ? NO!
A documentary show? ? NO!
The format offers a mix of unimaginable adventure and human stories!
A traveler goes in search for their fellow countrymen in faraway places.
Genre

Factual Entertainment

Episodes

60min X 70 episodes: 
120min x 4 episodes: 
180min x 9 episodes: 

Video Type

HD with separate M&SE tracks Konamon Quest
Western japan is famous for its local delicacy-Konamon, a dish made out of flour and water. It comes in various forms and each region has its unique style. Konamon Quest is a gourmet travel game show where 3 teams compete to unfold the mystery of "Inaho-Yaki", a Knomaon from Nagasaki, which is at the far west end of Japan.
Genre

Gourmet Travel

Episodes

Season 1:30min x 10 episodes
Season 2:30min x 10 episodes

Video Type

HD with separate M&SE tracks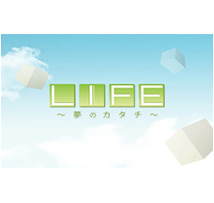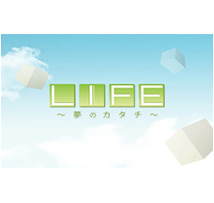 LIFE
"LIFE" is a human documentary, features the people who live their lives with full of passion to pursue their dreams through their professional skills. Each unique and aspiring professional has faith in their hard work and keep challenging themselves to further pursue their dreams. You will be sure to be inspired to pursue your own dream.
Genre

Documentary

Episodes

30min X 120episodes

Video Type

HD with separate M&SE tracks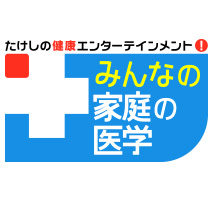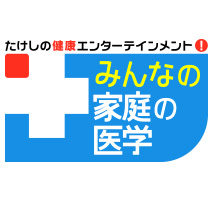 Medical Check-up Show
"Hiccoughs" "Headache" "Heartburn" …
People usually don't care about such subtle physical disorders, but they may actually be symptoms of serious diseases. A medical specialist in each disease explains its content in detail via easy-to-understand CG, and comments on the prevention method.
Generally, the Health TV program is kind of boring, because of the mainly educational content. However, with fun and unprecedented style, this show has established a brand-new category of TV program, namely "medical entertainment".
Genre

fixme

Episodes

54min X 72episodes: 
120min x 28episodes: 
180min x 44episodes: 

Video Type

HD with separate M&SE tracks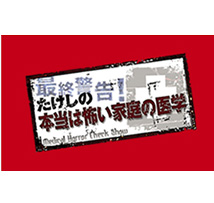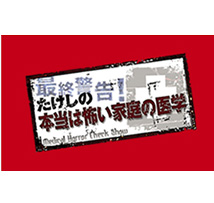 Medical Check-up Horror Show
Welcome to Black Hospital!
You probably have heard of symptoms that can lead to a serious illness!
Every episode, a specific disease will be tackled. A video clip will be played showing a symptom a patient experiences that will frightended viewers.
Generally, the Health TV program doesn't entertain viewers because they are mainly educational content. However , this TV show is fun and unprecedented because viewers can join the show with medical check!
Genre

Factual Entartainment

Episodes

54min x 39 episodes: 
120min x 86 episodes: 

Video Type

HD with separate M&SE tracks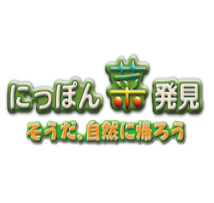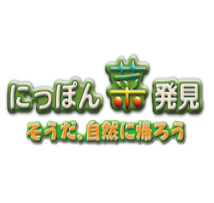 Re-Discover Japan
From Hokkaido in the north to Okinawa in the south, in each episode, one of three distinctive reporters visits a specific area in Japan. They introduce special products and local specialty dishes from each district. In addition, they sometimes cook various dishes with local people utilizing local produce. This travel show provides special information from Japan's farming villages which most Japanese people may not even know.
Genre

Gourmet Travel

Episodes

24min X 52episodes

Video Type

HD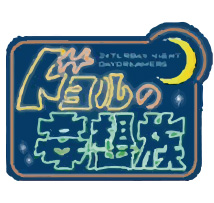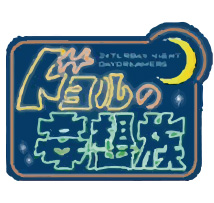 Saturday Night Day Dreamers
This fun program is all about imagination! Delusion! And fantasy! A random photo that you would think "Why!?", "What's going on?" will be shown to the members. One of the members will create delusional short movie that is inspired from the photo. Each episode, 2 of the member will create and present their short movie, and whether to see who will have the highest, strongest and best imagination.
Genre

Reality

Episodes

30 min x 10 episodes

Video Type

Video Type: HD with separate M&SE tracks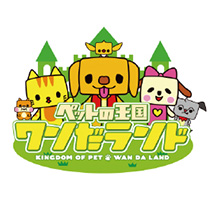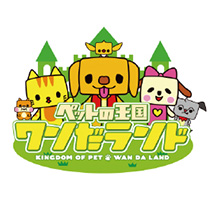 Talking Pets Diary
This is an infotainment show that illustrates love and bond between pets and humans. In this show, we present variety of unique stories found in the lives with pets. Those stories are moving, surprising and very funny! It's a cute and fun way to introduce all the adorable pets from their point of view as they talk about their lives. It's also very educational as you get to learn about pets' typical personalities, discipline, and many other interesting facts about different animals.
Genre

Factual Entertainmnet, Animals

Episodes

30 min x 24 episodes

Video Type

HD with separate M&SE tracks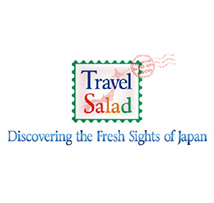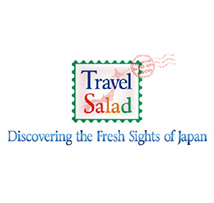 Travel Salad -Discovering fresh sites of Japan-
From the standard tourist sites to the hot hiden spots where even the repeaters don't know of, this show will provide you with the best choices of travel information. It is one of the most famous travel TV programs in Japan that has been made into a 30 minutes show to provide high quality travel spectacle in a reasonable time. Every week, travelers will introduce a various place across Japan recommending freshly selected traveling sites such as natural hot springs, gourmet spots and popular tourist sites.
Genre

Travel

Episodes

Season 1:30min X 52 episodes
Season 2:30min x 52 episodes

Video Type

HD with separate M&SE tracks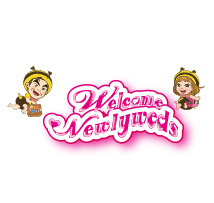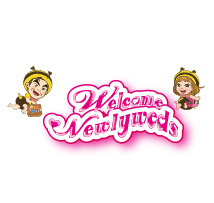 Welcome, Newlyweds!
This is the reality talk show, started in 1971 and has run for over 40 years, making it one of the longest running shows In Japan.
Scheduled on Sundays as light comedy daytime programming, 2 newlywed couples talk about funny and sometimes embarrassing stories from their romances how they met and come to their marriage, and their newly-married lives. More than 3000 couples appeared in the show.
Genre

Reality Show, Dating

Episodes

30min X 13 episodes

Video Type

HD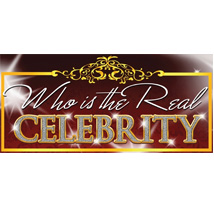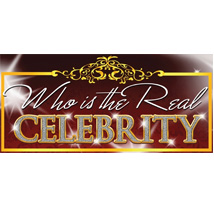 Who is the real celebrity?
The show has run successfully for more than 10 years in Japan!
The concept of this show is that the celebrity MUST HAVE knowledge of a first class lifestyle. Can you recognize the difference between a $10,000 wine and a cheap wine?
Contestants will be asked 6 questions on any of our 50 or more types of stock.
Only the people who recognize quality can show off their talent as a real celebrity!!!
Genre

Quiz Show, Celebrity

Episodes

180min X 3 episodes

Video Type

HD with separate M&SE tracks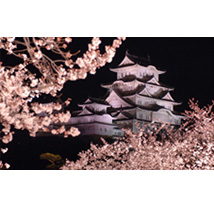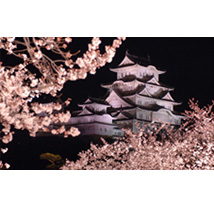 A Story of Samurai Castles
In the calamitous 16th century, feudal lords build formidable castles. The castle was not only an effective safeguard against enemies but also a symbol of power. In the Kansai Region, two original castle towers deserve special attention!
Himeji Castle, on the World Heritage List, is well-preserved gigantic labyrinth.
Hikone Castle, designated a national treasure, is another facinating lakefront fortress with spectacular views of the surrounding countryside.
Genre

History

Episodes

55min X 1episode

Video Type

HD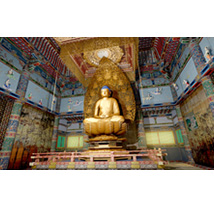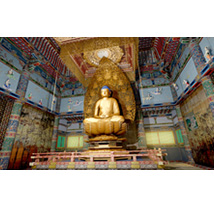 The Buddhist Heaven in a Sunset
This program shows the Japanese spiritual world which dream of living in the land of Perfect Bliss after death by visiting the Temples including Kyoto Ohara Sanzenin, Osaka Shitenoji and other among the beautiful landscape of the 5 provence in the immediate vicinity of Kyoto.
Genre

History

Episodes

55min X 1episode

Video Type

HD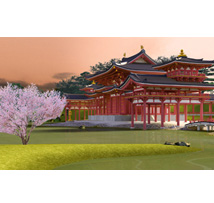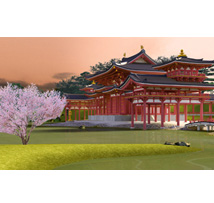 The Byodoin 1000 years
Byodo-in is a Buddhist temple in the city of Uji in Kyoto Prefecture. It is jointly a temple of the Jodo Shu (Pure Land) and Tendai sects.
This program will show in exactly the same appearance as it was built 1000 years ago by using computer graphics and traditional arts and crafts.
Genre

History

Episodes

55min X 1episode

Video Type

HD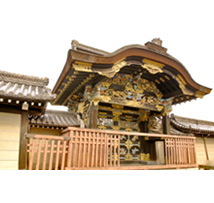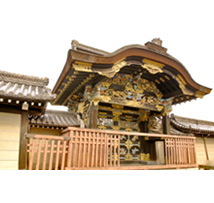 Honganji-Faith and Beauty
Katsura Imperial Villa, built in the 17 century, consists of three houses and a stroll-through garden. The garden has four small teahouses where imperial family enjoyed natural beauty, such as re ected moonlight on the water. Shugakuin Imperial Villa, located on the foot of Mt.
Hiei has three gardens full of beautiful trees. Both villas are shot under the special permission from the Imperial Household Agency.
Genre

History

Episodes

55min X 1episode

Video Type

HD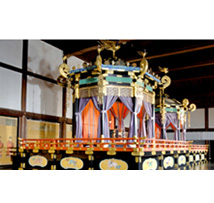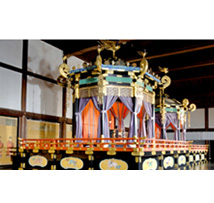 Four Seasons in Kyoto Imperial Villas
Kasuga-taisha Shrine was built in Nara in the 8th century. Once a year, people hold a festival to thank God for a huge harvest.
In the 870 year old festival of Kasuga – wakamiya, people pray, dance and enjoy with God. ABC filmed this festival spending 3 years.
Genre

History

Episodes

55min X 1episode

Video Type

HD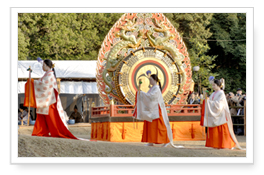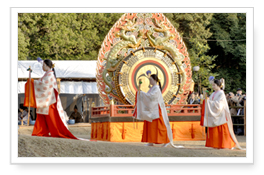 Playing with the Gods
Kasuga-taisha Shrine was built in Nara in the 8th century. Once a year, people hold a festival to thank God for a huge harvest.
In the 870 year old festival of Kasuga – wakamiya, people pray, dance and enjoy with God. ABC filmed this festival spending 3 years.
Genre

History

Episodes

55min X 1episode

Video Type

HD
Daigokuden Reconstruction of an Ancient Imperial Hall
This program is a 10 years documentary on a reconstruction of an imperial hall, Daigokuden in the ancient capital of Nara, which once served as the emperor's office and a venue for imperial ceremonies. This may be the first and last reconstruction of the huge wooden architecture.
Heijo-kyo was the capital city of Japan during most of the Nara period (710-794). The Palace site is a listed UNESCO World Heritage site. The Agency for Cultural Affairs rebuilt the Daigokuden, the largest building of the eighth-century Heijokyu palace, at a cost of 18 billion yen ($200 million)!
Genre

History

Episodes

55min X 1episode

Video Type

HD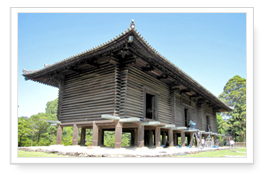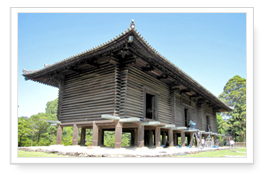 The Shosoin Treasure House
The Shosoin is the treasure house that belongs to Todai-ji, Nara. The building is in the azekura log-cabin style, with a raised floor. The Shosoin houses artifacts connected to Emperor Shomu (701-756) and Empress Komyo (701-760), as well as arts and crafts of the Tempyo period.
Genre

History

Episodes

30min x 3 epis. 8min x 22epis.

Video Type

HD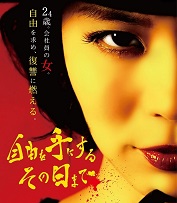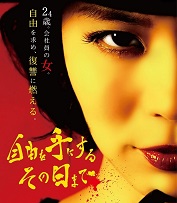 UNTIL THE DAY FREEDOM COMES
Starring

Miyabi

Kyoko MIYAUCHI

Tmojiro AMANO
Introduction

The director Tomojiro AMANO studied medicine at university and at graduate school. with an unusual background and knowledge, he wrote the script for this film.
The story is inspired by the real situation in many hospitals today.
Koji FUKADA, director of "Harmonium" which was chosen and screened in Un Certain Regard category section of the 69th Cannes International Film Festival, invested in this film.
"She" is a new employee at a medical institution in Tokyo, working as an admin assistant.
She was lonely in the nasty workplace and came down from mental illness because of the repeated harassments. Meanwhile, the relationship with her boyfriend has collapsed.
Then she turned into a demon to take revenge.
After she experimented her plan over and over with her scientific knowledge, she requested a revenge agency to execute her plan. Her aim is to kill all the staffs at the medical institute. Who have harassed her on a
daily basis.
She is now lively like a fish in water with her madness she used to hide.
However, an unexpected obstruction comes in front of her.
What is waiting for her after the revenge?
This suspense film reveals the darkness of society today from new perspective.
Genre

Thriller

Episodes

112 min

Video Type

HD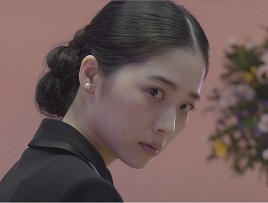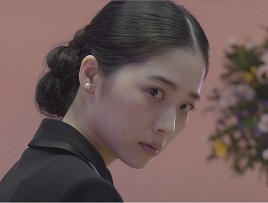 ERIKO PRETENDED (aka: Impressive Show)
Starring

Haruka KUBO (Innocent 15, The Best Divorce)

Atsuya OKADA
Ten years have gone by since Eriko moved to Tokyo to pursue her dream of becoming an actress. However, things haven't gone like she expected, and for Eriko, there was no hope in sight. She receives the news about her older sister's sudden death. Eriko returns home to attend her sister's funeral and barely manages to deliver a eulogy. Her relatives question Eriko's pretend life as a successful actress. On a whim, Eriko declares that she will take care of Kazuma, her sister's 10 year old son, while finding out that her sister worked as a mourner-for-hire at funerals.
Genre

Drama

Episodes

93 min

Video Type

HD