36,000 Seconds in a Day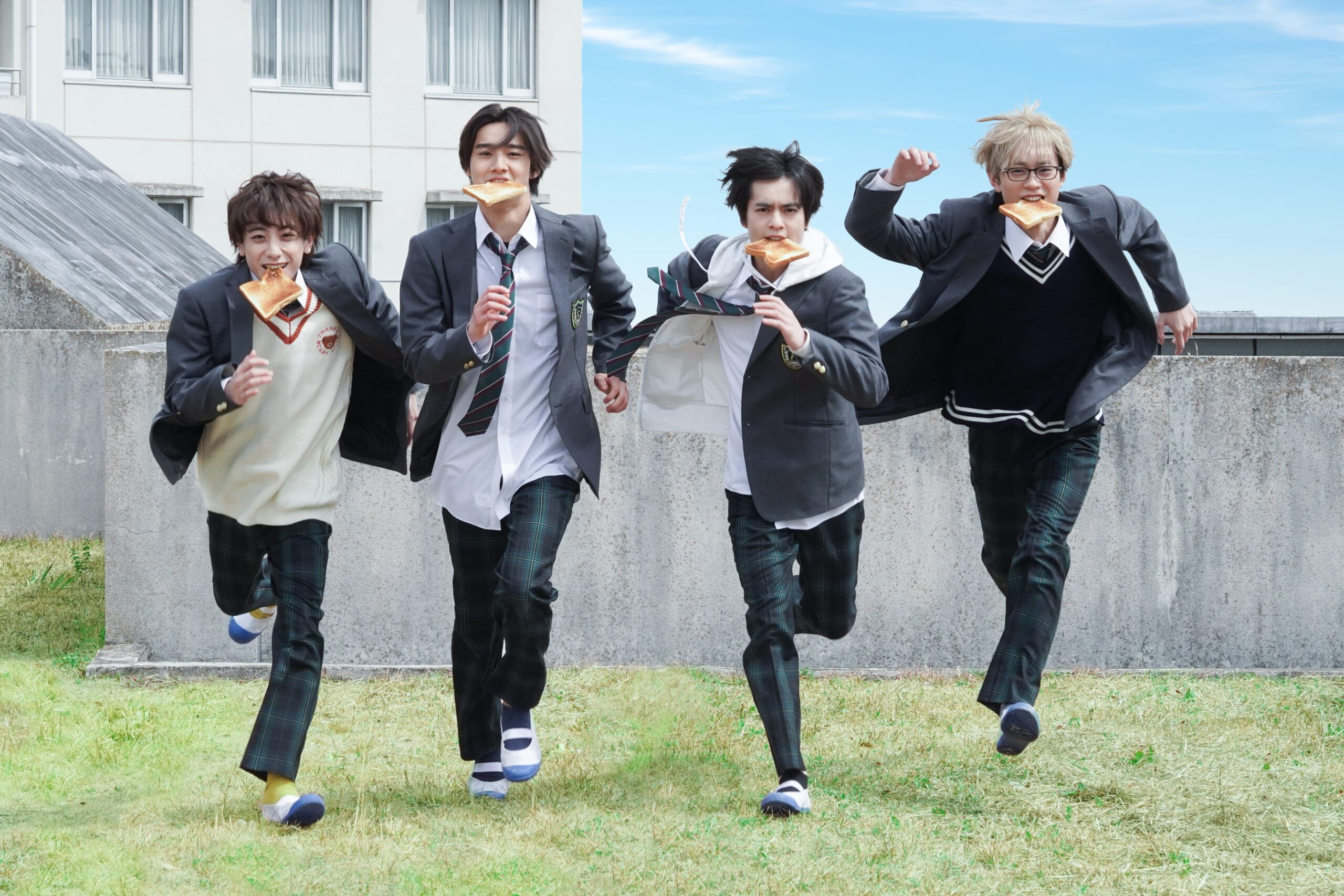 Ⓒ ABC TV
A high school that had been a prestigious all-girls school became coeducational.
But there were only 10 boys who entered the school.
Four of them, Nishina, Aoi, Shiro, and Yama, are good friends. The handsome boys started up
"Intangible Cultural Heritage Delegate Preservation Club (aka Wasted Club)."
They examine silly subjects such as
-What combination of drinks would taste better if mixed at a family restaurant's drink bar?
-Is there a fateful encounter at the hallway corner when you run with a loaf of bread in your mouth?
-How can you make your shoebox brilliant and happy?
then upload them to SNS. All-day long, they keep talking in vain.
The four believe "Youth is something to waste" and "Friendship is better than love."
However, one day Nishina falls in love at first sight with a girl in the manga club who drops off a manuscript of a girl's manga. It leads to the members of the Wasted Club falling in love one after another!
Starring
Yui OGURI, Sou OKUNO
Episodes
30min x 10 episodes