Cheer Idol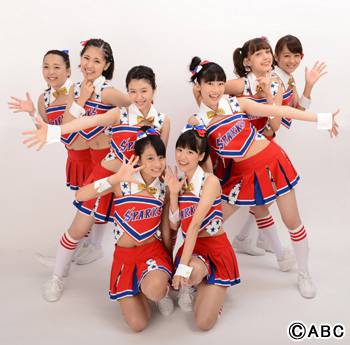 Ⓒ ABC Japan
"I'm gonna be a major pop idol!"
An owner of an entertainment company, created a new unique group of dark "emo" pop idols, called "The Patients".  However, the group is a failure and the company is now facing bankruptcy.
The owner decided as a final chance to transform "The Patients" into a cheerleading idol "The Sparks".
Through the struggles and challenges, the 8 girls are developing a tight teamwork to catch their dreams to be the next top idol group.
This is a story of young girls, their dreams, passion and tight friendship.
Episodes
30 min x 10 episodes