ENCYCLOPEDIA OF HOPELESS LOVE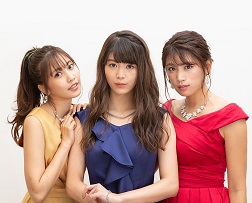 Ⓒ ABC TV
Based on Manga exceeded 1 million circulation!  
There are many "bad love stories" in the world, but this is the story became extraordinarily popular among their 2os and 30s because of the appearance of horrifyingly hopeless men and the realistic depiction.
Not only enumerating the patterns of losers and bad love, but also the "snappy killing phrase" by the three girls who fall for scumbag losers are just as pleasantly piquant as the story itself!
Episodes
30 min x 10 episodes