The Reason Why He Can't Marry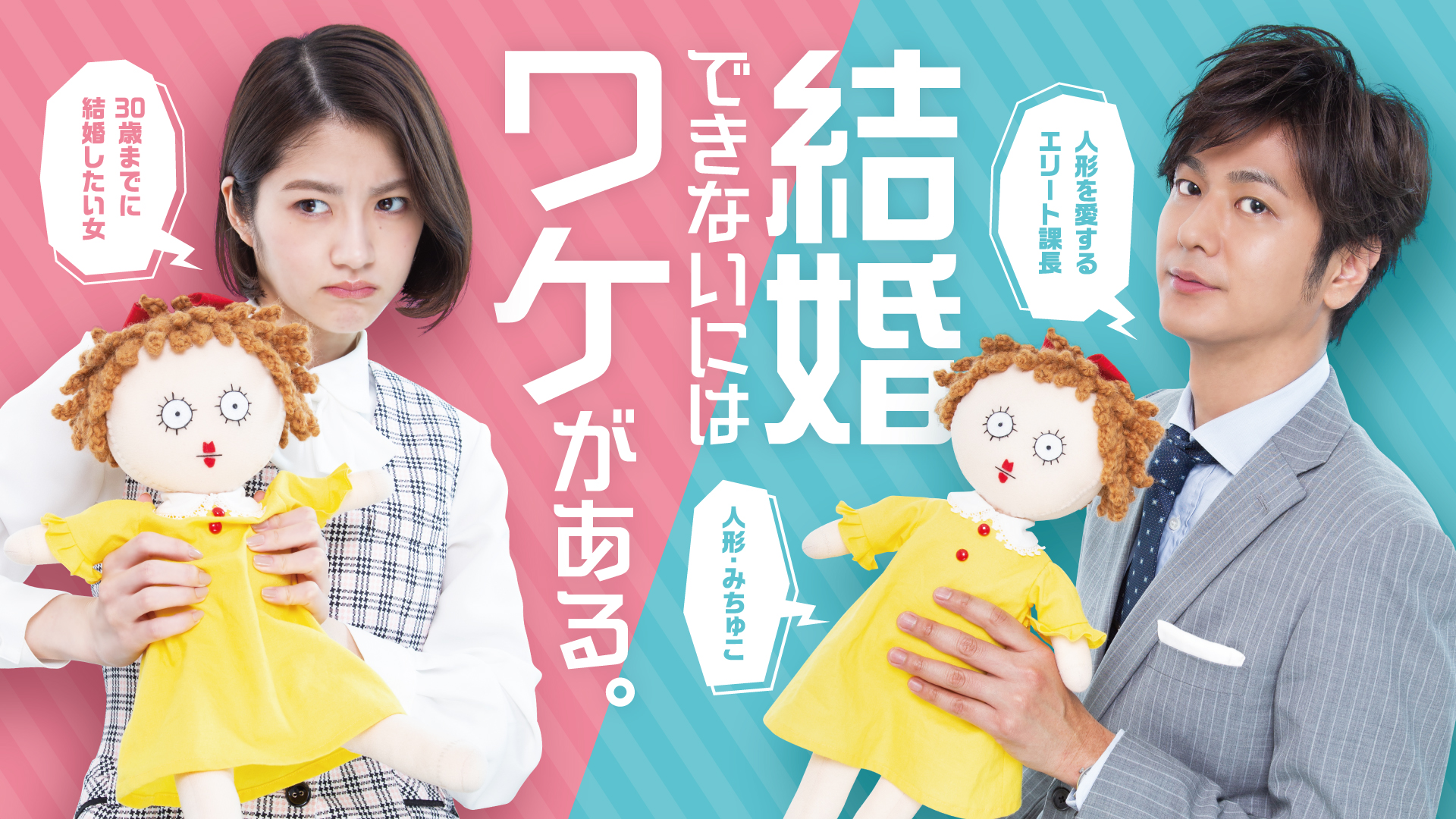 Ⓒ ABC TV
I wanna marry a perfect man…
Mariko, aged 29, has been dreaming of marrying by 30, but she does not want to be with someone she loves. She cannot fall in love with an ideal man. This is a story she loves Mr. Tomizawa, her boss in the office.
However, Mr. Tomizawa has a secret that he is into Michuko the doll.
A love story between a woman who wants to marry and a perfect man who loves a doll begins!
Episodes
30 min x 10 episodes