Medical Check-up Show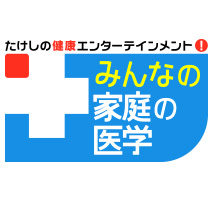 Ⓒ ABC Japan
"Hiccoughs" "Headache" "Heartburn" …
People usually don't care about such subtle physical disorders, but they may actually be symptoms of serious diseases. A medical specialist in each disease explains its content in detail via easy-to-understand CG, and comments on the prevention method.
Generally, the Health TV program is kind of boring, because of the mainly educational content. However, with fun and unprecedented style, this show has established a brand-new category of TV program, namely "medical entertainment".
Episodes
54min X 72episodes: 120min x 28episodes: 180min x 44episodes: