Grab It, Hold It, Count It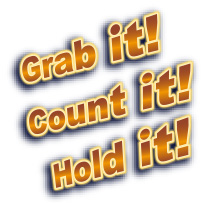 Ⓒ ABC Japan
Four teams will be invited into the mansion of money and get the chance to win actual cash.
Hosting this big money giveaway will be a different celebrity guest– a mega-rich rock star, movie star or sports star – who has brought with them a number of incredible cash machines that will pump out genuine banknotes.
There are fantastic contraptions such as a fountain that jets money instead of water, or a ballroom with exploding disco balls of cash or even a money dragon that you must ride to get your hands on the money!