Love Table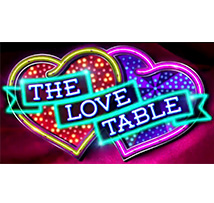 Ⓒ ABC Japan
The Japanese dating phenomenon whereby singletons sit around a table trying to find true love!
A completely interactive, electronic and talking table, that will help singletons to bag themselves a date.
With the LED screen the "Love Table" cheekily reveals more about the girls and guys seated across each other, by hacking into their online profiles and activities.
Using the latest technology and social media the "Love Table" exposes the most intimate details of their lives, helping them to get to know each other and steering them in the right direction in their quest for love.
Genre
Genre: Game Show, Dating