Stone to Gold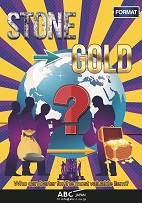 Ⓒ ABC TV
Who can barter for the most valuable item?
"Kendama" is a traditional Japanse skill toy. But do you know how valuable it is? Barter with Kendama for a more valuable item!
Three teams spread to different countries, each has Kendama with them. You only have 48 hours to complete this mission. Which team can get the most valuable item? And just how valuable could it be?