Thief Chef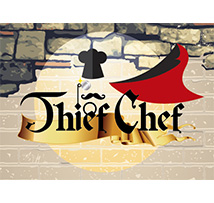 Ⓒ ABC Japan
"Thief Chef" is an ultimate cooking TV show format about chef's skills and pride in a competition style.
The show supports a reputable chef who is the Thief Chef to be, to challenge his rival or mentor chef.
Thief Chef attempts to "steal" and reproduce the signature dish of the rival chef without recipe.
Genre
Genre: Reality Show, Cooking