CHUNKS OF MEAT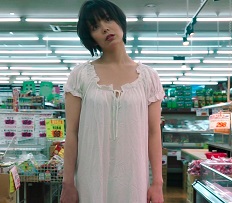 Ⓒ T&Y Films
Hanako Sawamura, a woman who works as a company employee is having nightmares every day. In her dream every night, there are blue bucket and red blood. Hanako told her lesbian girlfriend, Yuki Ito about her nightmare.
What does "the blue bucket" mean?
What is the secret hidden in her nightmare?