Oden Jr.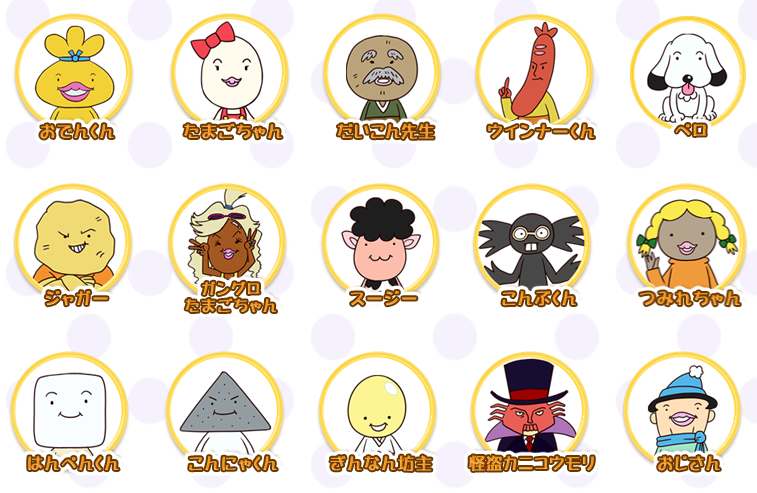 Inside the pots of an oden stall, nobody knows the story of the oden village.
An oden stall by the Tokyo Tower. At first glance, it looks like an ordinary stall, but inside the pot is the Oden Village, the home of the Oden fairies.
This work is a story about the personalities of the oden ingredients in the oden village.
The oden in the pots and pans either flutter down to earth in a flash or are eaten and face the human heart. The wonders of the world and various miracles. They may actually be the work of oden.